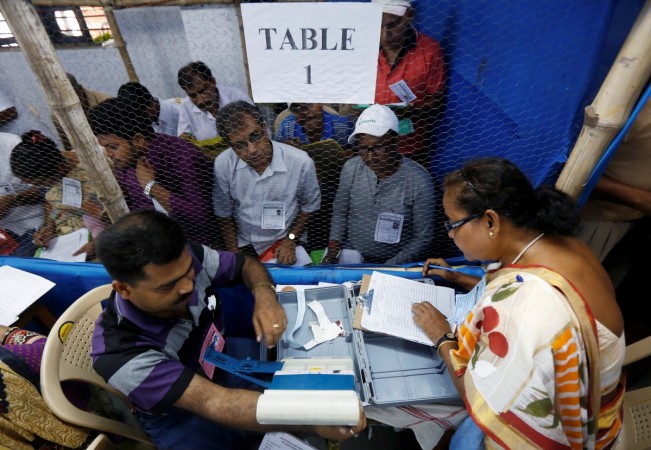 The Election Commission of India on Monday announced the schedule for by-elections for vacancies in Lok Sabha constituencies in Assam, West Bengal, Madhya Pradesh and Assembly constituencies of Assam, Arunachal Pradesh, Madhya Pradesh, Puducherry, Tamil Nadu and Tripura. Meanwhile, various states like Uttar Pradesh, Gujarat, Goa are gearing up for Assembly elections in 2017.
The polls will take place on November 19. The last date for nomination is November 2. The last date for withdrawal of candidature is November 5. The counting will begin on November 22 and the whole electoral process will be over by November 24.
The dates were decided after taking into account the weather, festivals, and electoral rolls. The by-elections will be conducted with the electoral rolls published on January 1. Those in the electoral roll, but without an election card will be able to vote by using other documents as identification proof.
Following are the vacancies:
| | | |
| --- | --- | --- |
| Sl. No. | State | Name of Parliamentary/ Assembly Constituency No. & Name |
| 1 | Assam | 14-Lakhimpur(Parliamentary Constituency) |
| 2 | Assam | 20-Baithalangso (ST)(Assembly Constituency) |
| 3 | Arunachal Pradesh | 45 – Hayuliang (ST)(Assembly Constituency) |
| 4 | Madhya Pradesh | 12-Shahdol (ST)(Parliamentary Constituency) |
| 5 | Madhya Pradesh | 179-Nepanagar (ST)(Assembly Constituency) |
| 6 | West Bengal | 1-Coochbehar (SC)(Parliamentary Constituency) |
| 7 | West Bengal | 30-Tamluk(Parliamentary Constituency) |
| 8 | West Bengal | 263-Monteswar(Assembly Constituency) |
| 9 | Tamil Nadu | 195-Thiruparankundram(Assembly Constituency) |
| 10 | Tripura | 4-Barjala(Assembly Constituency) |
| 11 | Tripura | 25-Khowai(Assembly Constituency) |
| 12 | Puducherry | 17-Nellithope(Assembly Constituency) |