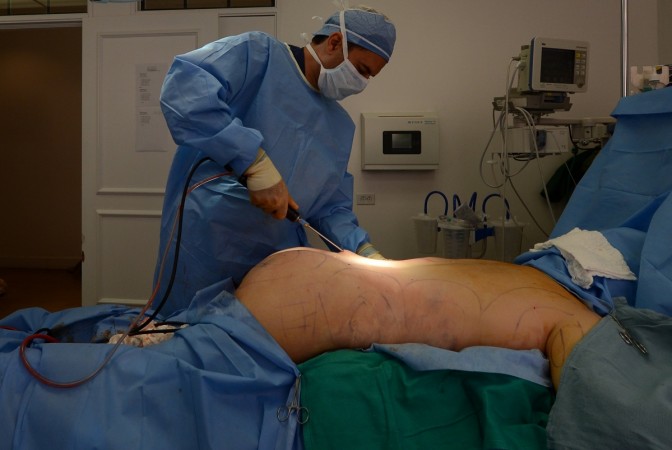 A 38-year-old Columbian woman died hours after undergoing a buttock enhancement surgery. The mother of two, Carolina Andrea Aguirre Castano, reportedly went to a hair and beauty spa in Medellin, Colombia, to have the invasive cosmetic surgery.
Also read: Nasty trolls forced THIS reality star to get a breast implant
According to a report by Metro, the 38-year-old went to a hair salon to get the silicone implants. But after the implants were fitted into her buttocks and she was injected with some unidentified substance, Castano started feeling unwell.
Then the salon staff rushed her to a nearby hospital. Tragically, she passed away.
She was declared dead by Metropolitan Police operational commander Colonel Juan Carlos Restrepo. Police are still investigating the matter as the cause of her death has not been determined yet.
This is not the first time that a cosmetic surgery has led to such fatality. Castano is the sixth person to die from such cosmetic procedure in Medellin in the past one year.
The owner of the hair salon has been arrested and the outlet has also been shut down.
Earlier this year, another mother-of-two from Harlem, New York, had died following a toxic butt implant surgery while her family called it a case of murder.
In 2016, at least 30 people died from some kind of complications during cosmetic procedures in Colombia.
Last year, Colombian journalist Lorena Beltran, who also suffered from a botched breast reduction surgery, had raised her voice about the issue and launched a campaign #CirugiaSeguraYa – 'Safe surgery now' – in regards of stricter regulation.