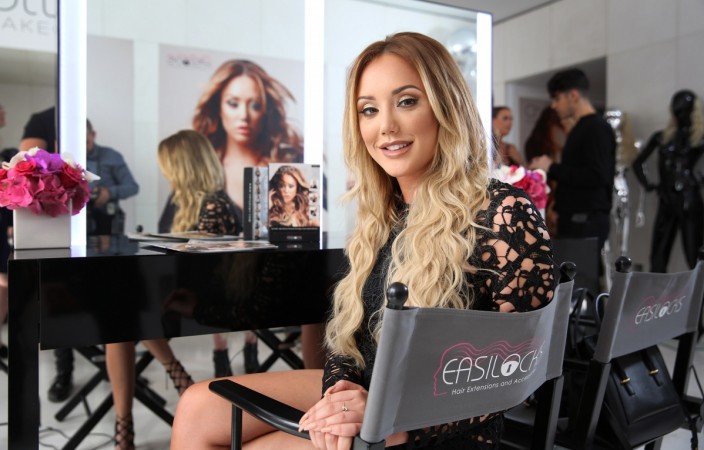 It is not news if a model undergoes breast implants. However, it does come as a shock when social media platforms force the person to resort to the procedure.
After being branded as uni-boob by many followers and friends, Charlotte Crosby turned towards a plastic surgeon as her only solution to stop these trolls.
Also Read: Fifty Shades Freed's Dakota Johnson risks wardrobe malfunction in a plunging gown
The Geordie Shore star confirmed that she had undergone the corrective surgery. The 27-year-old admitted to the change after she posted sensational pictures featuring her adjusted assets. The pictures not only dropped several jaws, but also garnered a lot of appreciation.
"My uni-boob made me feel under-confident. It (congenital symmastia) really limited what I could wear without people saying, "What the f***'s wrong with her boobs?"" she told Heat Magazine. And it wasn't just the people she'd meet.
She confessed that because "of the comments got online," she was driven to get things in proportion. "Because I'm famous, if a picture of me is online, people say things like "What is wrong with her boobs? They're deformed! They're stuck together,"' she revealed.
The TV star also admitted that due to bad body formation, she couldn't wear the clothes she liked.
"I didn't want to always have to wear high necks so you couldn't see the middle of my boobs. Even when I wore a bikini on holiday I had to cover the middle bit," she said.
Recalling her surgery, Charlotte said that her then boyfriend Stephen Bear was with her when she went under the knife. Although she is happy with the changes she has made to her body, Charlotte admitted to NW magazine early this year that if given an option, she would prefer "not to have" boobs altogether.
"I'd rather not have any. Me mam hates her boobs too. I don't usually wear a bra but when I do my bra is a 12D and I rather they were smaller," she said.
This isn't the first plastic surgery Charlotte has had. Daily Mail notes that she had undergone a nose job last February after which the star said she would never have a breast implant surgery. However, it looks like the internet got under her skin.