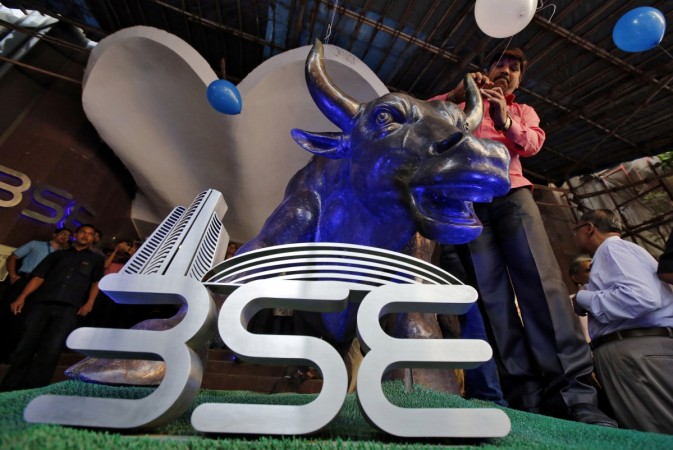 In remarkable gains for HDFC AMC IPO investors, stock prices of the asset management company made a stunning debut on Monday on both NSE and BSE, soaring over 67per cent from the issue price. As compared to the issue price of Rs. 1,100 HDFC AMC shares shot up to Rs. 1,844 at day's high on NSE. Just after the opening the trading session on Monday morning, HDFC AMC shares opened 58.09% higher on the BSE at Rs. 1,739 apiece.
HDFC AMC's IPO worth Rs. 2,800 crore opened for the investors during July 25-27 and the price band for the offer was fixed at Rs 1,095-1,100 per share. After Reliance Nippon Life AMC, which had raised Rs. 1,542 crore last year, HDFC AMC is the second asset management company to have raised money from the market. There were 25.46 million shares on offer which garnered huge interest among investors. The issue was subscribed 83 times and on debut, the market cap of the AMC stood at Rs. 38,500 crores at the end of the first trading day of the IPO.
The surge in the stocks has hugely benefited the investors where some of its employees have already become millionaires. Based on day 1 closing of the trading session, the value of the stocks held by the chief executive officer, Milind Barve of the AMC is now Rs. 188 crore while its chief investment officer Prashant Jain now holds the share worth Rs. 161 crore.
All brokerage houses had given green signal to the IPO due to its higher profit CAGR, strong pedigree, HDFC's brand, distribution, long-term performance, relatively stable management profile, high dividend payout, higher mix of high-margin equity assets than the industry average and high capital return ratios.
Interestingly, HDFC AMC is the country's second-biggest mutual fund manager with Rs. 3.07 trillion worth of assets under management in the last quarter. However, HDFC AMC is the most profitable asset management company in the country, due to its higher share of equity assets and focus on the retail segment.