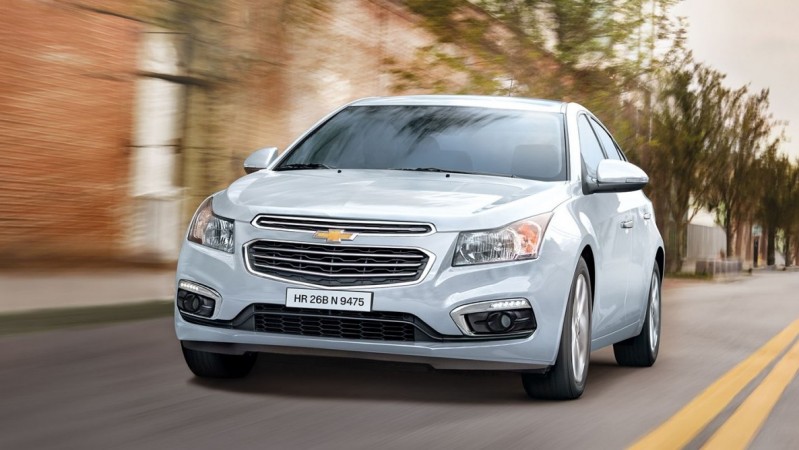 American car-maker General Motors increased prices of its vehicle under the Chevrolet brand by up to Rs 51,000 in India Monday, March 7. The revised prices have come into effect from Monday. The hike comes after Finance Minister Arun Jaitley announced in Budget 2016 the government would levy infrastructure cess on many four-wheelers.
"We are undertaking price adjustments on the entire range of Chevrolet vehicles due to increase in cess and additional luxury tax announced in the Union Budget. The amount ranges from Rs 3,500 to Rs 51,000 depending on the model and the variant," General Motors India Vice-President, Sales, Hardeep Brar told PTI.
"As part of our commitment to provide customer delight to new Cruze customers, we are retaining the strategic price positioning of entry-level LT variant at Rs 13.95 lakh (ex-showroom Delhi)," Brar said.
Jaitley, in his Budget speech, said the government would levy 1 percent infrastructure cess on small petrol and CNG cars, 2.5 percent on diesel cars and 4 percent on SUVs and other luxury cars. There would also be a 1 percent service charge on purchase of luxury cars that cost over Rs 10 lakh and 4 percent additional levy on high-capacity passenger vehicles and SUVs. The product offerings of Chevrolet, from the entry-level Beat model to the premium SUV Trailblazer, priced between Rs 4.28 lakh and Rs 27 lakh (ex-showroom Delhi), will be subject to these taxes, depending on the model.
General Motors India joins carmakers such as Maruti Suzuki, Mercedes-Benz, Hyundai India, Tata Motors, Mahindra & Mahindra and Nissan in announcing a hike in prices.