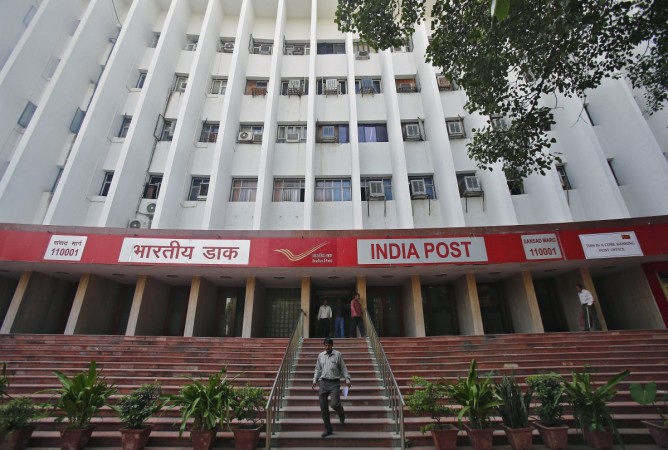 Indians who have invested heavily in small savings schemes could be in for some shock in the coming days, or at least when Budget 2017 is presented by Finance Minister Arun Jaitley.
The government was supposed to announce the January-March 2017 quarterly interest rates on small savings schemes administered by the post office on December 15 but has apparently skipped it.
The reason could be either its preoccupation with monitoring the demonetisation decision as it nears a critical deadline of December 30, 2016, or play it safe for the time being and not irk the middle class that invests in these schemes. They are also perceived as a strong support base for the Bharatiya Janata Party (BJP).
As is well known, interest rates on bank deposits have fallen after demonetisation because banks are flush with money but not finding enough borrowers. The trend of falling interest rates is likely to gain momentum in the coming months, given the dynamics of deposits and loans. In such a scenario, people would be keen to see how the government treads on the sensitive issue of small savings.
The reason for the possible shocker is the decision taken in February this year to benchmark interest rates on small savings with the yield on government securities.
"The 25 bps spread that 1 yr., 2yr. and 3 yr. term deposits, KVPs and 5 yr Recurring Deposits have over comparable tenure Government securities, shall stand removed w.e.f. April 1, 2016, to make them closer in interest rates to the similar instruments of the banking sector," the finance ministry had said on February 16, 2016.
The last revision in interest rates on small savings was announced on September 29 for the quarter October 1 to December 31, 2016.
The rate on Public Provident Fund (PPF) was reduced marginally from 8.1 percent to 8 percent. The rate cut was the same on other instruments like KVP, NSC, 5-year recurring deposit, Monthly Income Scheme, 5 Year Senior Citizens' Savings Scheme (SCSS) and Sukanya Samriddhi Account Scheme (SSAS) as well.
In the context of falling interest rates on bank deposits and declining yield on 10-year benchmark government bonds, a cut in rates on small savings is imminent, unless the government prefers to play safe for now and slips it through along with other sops in Budget 2017 in February next year. The government would also factor in the electoral implications of its decision in the context of elections in Uttar Pradesh, Punjab and Goa assemblies due in March next year.