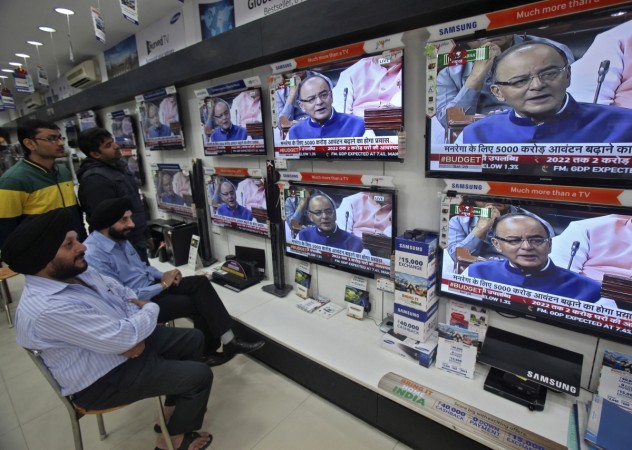 Despite demonetisation-led temporary slackness in the economy, India still expects to grow at around 7 percent in the first half of the next fiscal year (2017-18) contrary to several economists' opinion that the move will hit many cash-intensive small and medium enterprises in the country and demand will suffer, dragging the growth down by up to 2 percent going ahead.
Also read: How Sensex, Nifty moved on budget days in 2015, 2016
However, the government seems to be extremely cautious amid enthusiasm and no big-ticket spending, like debt waivers for farmers or transferring money into poor people's accounts, are likely to be announced in the coming Budget, as reported by Reuters, citing government officials involved in Budget discussions for the 2017-18 fiscal year.
In the January-March quarter, GDP growth could even fall as low as 4 percent, the officials said. The government had previously projected the economy to grow at 7.75 percent for the current fiscal year.
Political parties in India lapped up the government's November 8 demonetisation – expected to root out black money, boost tax revenues and promote digital transactions by withdrawing certain notes – as a major election issue amid perceptions that the note ban was likely to get little to the country, but hurt its people and the economy more.
India's Election Commission this week announced the dates of assembly elections in five states -- Goa, Manipur, Uttarakhand, Punjab and Uttar Pradesh.
Pressure groups such as politicians, businessmen and other lobby groups have been demanding relief measures for farmers, taxpayers as well as for the industry in the Budget 2017, likely to be presented on February 1. However, the ministry apparently has little room to dole out populist sops in the Budget as the government wants to further cut its fiscal deficit to 3 percent of GDP in the fiscal year to March 2018, versus this year's target of 3.5 percent.
That said, the ministry's internal projections leave sufficient room to allocate funds for investments and infrastructure spending, the officials said.
The government may prefer 10-15 percent of higher spending on job creation, farming, construction and small businesses. In fact, spending on the farming sector could be increased by around 40 percent to $7.37 billion for the next fiscal, a senior farm ministry official said.