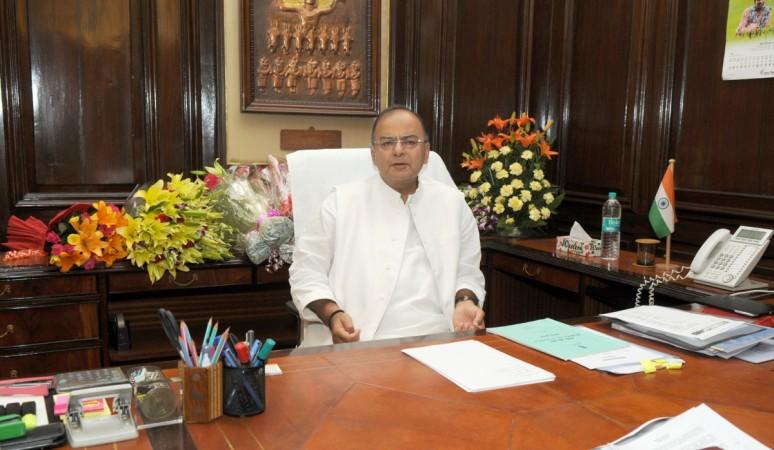 A government spokesperson has dismissed media reports that the income tax slabs would be revised in Budget 2017.
It was reported by a few media houses that the Narendra Modi government would increase income tax slabs to begin at Rs 4 lakh per annum. The current taxable slab begins at Rs 2.5 lakh per annum.
The reports said that those in the Rs 4-10 lakh income group may be taxed at 10 percent, while 15 percent tax is likely for the Rs 10-15 lakh income group. And while people in the Rs 15-20 lakh income group may have to pay 20 percent tax, 30 percent tax may be imposed on those having income above Rs 20 lakh.
Currently, income up to Rs 2.5 lakh is not taxable. It is 10 percent for income between Rs. 2.5 and Rs 5 lakh, 20 percent for income between Rs 5 and Rs 10 lakh, and 30 percent for income above Rs 10 lakh.
However, Frank Noronha, a government spokesperson, said that the reports were "baseless and unfounded".
Finance Minister Arun Jaitley had earlier this month said that the common man would get some relief as direct and indirect tax would be reduced during Budget 2017.
The tax let-up for the common man suffering from cash crunch, high tax rate and high inflation could also be announced before the Uttar Pradesh Assembly elections to help cement the BJP's hold in the state.
Jaitley had said that while the Reserve Bank of India is working to remonetise the country, not all the notes will be replaced since the government is pushing for digital economy.
Prime Minister Narendra Modi also urged people to embrace digital economy since it would stop corruption.
"Once they (black money hoarders) are substantially digital, they will get caught in the tax net," he said. "Therefore, the future taxation level would be much higher than what is currently being collected. This would also enable the government at some stage to make taxes more reasonable which will apply to both direct and indirect taxes."