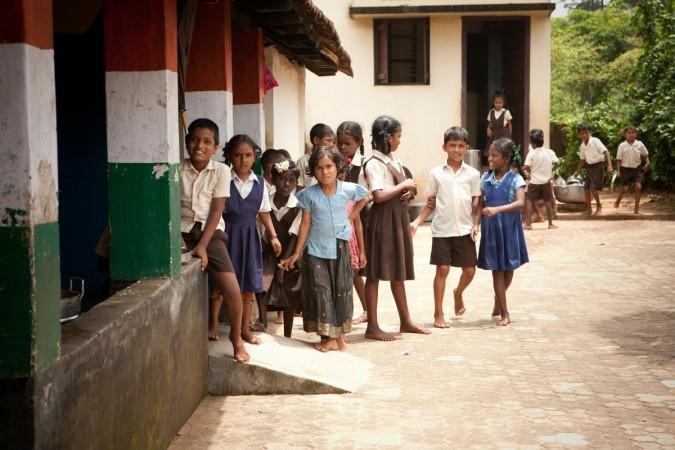 Five decades ago, eminent scientist and educationist Daulat Singh Kothari had said while presenting the report of the Indian Education Commission that the future of India was growing in its classrooms. No one could have summarised it better than the former chairman of the University Grants Commission.
India has the largest youth population in the world (aged between 10-24 years) while its number of children constitute a third of its entire population (29.4% as per the 2011 Census) which means that the country needs to have a robust foundation if it wants to reap the benefits of its youth.
And that will only materialise if the children of this country are catered to in all aspects. The question is: Will the Budget of 2017-18 try to make a difference, particularly when the government has a plateful of problems to tackle in the post-demonetisation period?
It is quite contradictory that despite stressing on education as one of the main pillars of the nation's development over the years, the budgetary allocation for children has not increased noticeably.
Atindranath Ghosh, regional director, Child Rights and You (CRY), recently said that none of the three key aims related to children and education under the Twelfth Five-Year Plan have been close to realisation (enrolment in secondary, higher-secondary education and reducing school dropouts).
He has asked whether there was adequate allocation of resources to meet the end? As per CRY's observations, the central allocation for education has remained around 2.68% of the GDP in the last four years, and of it, while primary education has got below 2% allocation, secondary has less than 1%.
Allocation for children, which was above 5% of the Union Budget of 2011-12 and 2012-13 has steadily come down and was just 3.32% in 2016-17.
And education is not the only crumbling scenario. In 2016-17, the absolute amount for children's development might have gone up from Rs58,017 crore to Rs65,758 crore – but when one makes a comparative study between the funds allocated for education and those for their health and protection, the difference is too wide.
Issues like child development, malnutrition, safety and protection, lack of teachers in schools, child labour, midday meal, etc, also need urgent redress or else the high hopes of a young India taking the world in the future will only remain hollow promises.
Dear Arun Jaitley, will you do something for the country's future?