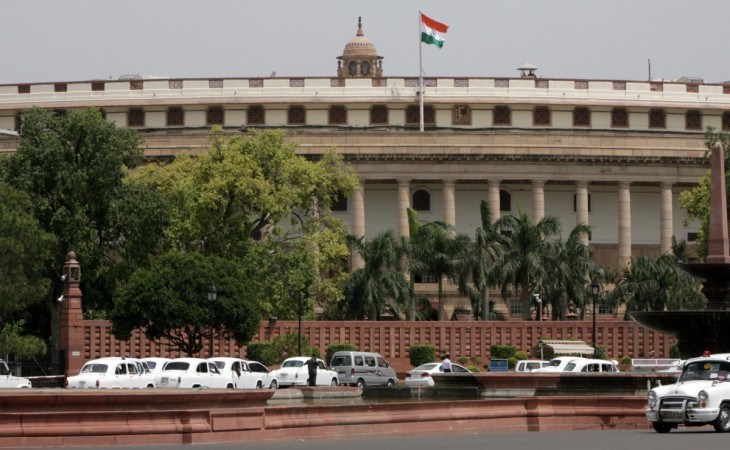 Subdued stock market sentiments are likely to result in the government scaling down its disinvestment target for FY2017 by almost half of the current year's target of Rs 69,500 crore.
"We expect government would keep a realistic disinvestment target of Rs 30,000 crore for FY17," said State Bank of India in its note released on Feb. 22, adding that the current year's target was "over-optimistic."
The government has collected about Rs 13,000 crore through disinvestment till now in the current fiscal.
Service tax collections
The bank said that service tax collections are likely to go up 25 percent, enabled by a possible hike in the tax rate from the current 14 percent (without surcharge) to 16 percent to be announced in Budget 2016.
For the period April to November 2015, service tax collections were up 25 percent to Rs 1,27,675 crore from Rs 1,02,118 crore in the corresponding period last fiscal, according to a finance ministry statement issued on Dec. 9, 2015.
Gross tax receipts seen growing
The note pegged the government's gross tax receipts for FY2017 at Rs 16,93,671 crore, an increase of 14.9 percent from its estimate of Rs 14,74,603 crore for the current year.
"For the next fiscal (FY17), we expect a 14.9% growth in tax revenues, primarily robust growth in income tax (18%) and service tax (25%), helped by a possible increase in service tax from 14.5% to 16%," the bank said.
The bank has estimated indirect tax collections comprising excise, customs and service tax at Rs 700,932 crore for FY2016, higher than the government's budget estimates of Rs 6,51,495 crore.
For the nine-month period ended November 2015, the government's indirect tax collections stood at Rs 4,38,291 crore, according to a statement released on Dec. 9 by the finance ministry.
Overall receipts and expenditure estimates for FY2017 according to SBI's Ecowrap are:
Revenue receipts: Rs 13,39,295 crore, of which net tax revenues would be Rs 10,74,798 crore
Capital receipts: Rs 5,71,912 crore
Total receipts, including recovery of loans but without borrowings: Rs 13,82, 785 crore
Total expenditure: Rs 19,11,207 crore, of which non-plan expenditure would be Rs 14,12,245 crore
The (core) fiscal deficit would be Rs 5,28,422 crore (Rs 19,11,207-13,82,785 crore), or 3.5 percent of GDP.