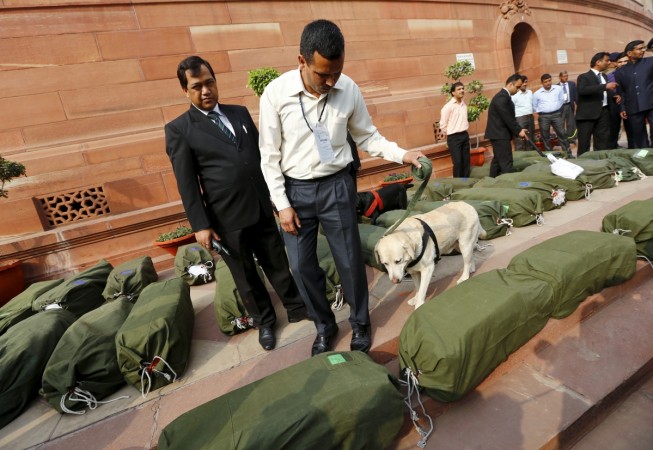 Prime Minister Narendra Modi's key ministers are in "transformation mode", so to speak. First, it was Railway Minister Suresh Prabhu, who talked last Thursday while presenting the Railway Budget for FY2017 of seven missions to transform the world's fourth-largest rail network.
On Monday, it was Finance Minister Arun Jaitley's turn, as he laid out the broad contours for Budget 2016-17, which he said were meant to "transform India" next fiscal.
The all-encompassing nine pillars covered almost everything under the sun — from agriculture, social sector spending, education and infra spending, to financial sector reforms, tax reforms and fiscal discipline.
Agriculture
Allocation for farmers' welfare was set at Rs 35,984 crore. A long-term irrigation fund will be set up with an initial corpus of Rs 20,000 crore. In case of crop loss, farmers will be compensated with nominal premium and the highest ever compensation under the PM's Crop Insurance Scheme (PM Fasal Bima Yojana).
Rural thrust
Allocation to the PM's Rural Roads Scheme (Pradhan Mantri Gram Sadak Yojana) will be increased to Rs 19,000 crore. Grants to gram panchayats will see a quantum jump of 228 percent in accordance with FFC recommendations. A 100 villages will be electrified by May 1, 2018. In totality, Rs 87,765 crore will be spent on rural development in FY2017.
Social-sector spending
A new healthcare scheme will provide health cover of up to Rs 1 lakh per family. Senior citizens will get additional healthcare cover of up to Rs 30,000. Besides, 300 generic drug stores will be opened.
Education, skills, and job creation
A new scheme of Rs 500 crore has been launched to promote ventures by ST/SC communities. Ten educational institutions in public and private sector each will be made world-class. A digital literacy scheme will be launched to cover rural households. The main objective will be to skill 1 core youths under the PM Kaushal-Vikas Yojana.
Infrastructure and investment
The total infrastructre outlay for FY2016-17 now stands at Rs 2,21,246 crore. For development of highways, Rs 55,000 crore has been allocated.
Financial sector reforms
The biggest reform announced in the budget is the amendment to the Reserve Bank of India Act to "provide statutory basis for a Monetary Policy Framework and a Monetary Policy Committee through the Finance Bill 2016." Besides, Jaitley also proposed to set up a Financial Data Management Centre under the Financial Stability Development Council to "facilitate integrated data aggregation and analysis in the financial sector."
Tax reforms for easier compliance
The ceiling of income tax rebate under Section 87A for taxpayers up to Rs 5 lakh annual income will be raised to Rs 5,000 from Rs 2,000. This would benefit approximately 1 crore tax payers. Deduction under HRA will be raised from Rs 20,000 to Rs 60,000 per annum.
The other two pillars as articulated by Jaitley include fiscal discipline and ease of doing business.