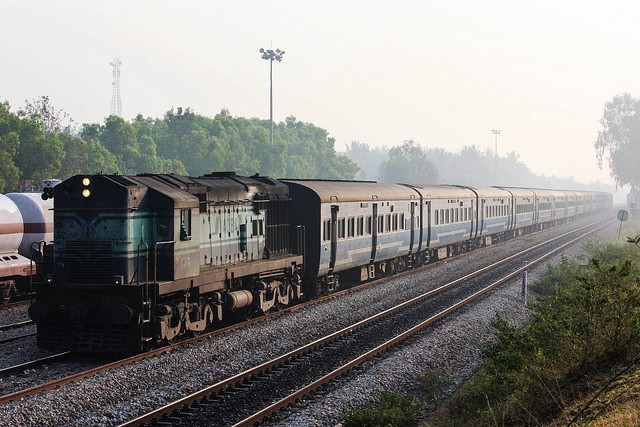 Union Railway Minister Suresh Prabhu presented the Railway Budget in Parliament Feb.25. Through it, besides measures and policy decisions, Prabhu announced seven missions, to be headed by a mission director, to transform Railways. The highlights of the seven missions are:
1. Mission 25 tonnes
In order to enhance revenues, the Railways infrastructure should be able to carry 25 tonnes of axle load. It plans to introduce 10-20 percent of freight loading. It also targets movement of 70 percent of freight traffic on high-axle-load wagons by 2019-20.
2. Mission Zero Accident
This envisions removing all unmanned level crossing, which would bring down death rates drastically. Innovative financing mechanisms are currently being developed. The Railways has also developed a Train Collision Avoidance System (TCAS) to prevent head-on collisions.
3. Mission Procurement and Consumption Efficiency (PACE)
Under this mission, the Railways will aim to capture significant savings and improvements in goods and services, which would be as per international standards. Various practices such as vendor management inventory and direct procurement of high speed diesel would be undertaken.
4. Mission Raftaar
The speed of freight trains will be doubled. In addition, the average speed of express trains and superfast mail trains will be increased by 25 kmph over the course of next five years.
5. Mission Hundred
About 85 percent of Indian Railways' traffic originates from "private sidings and freight terminals." Over the next two years, the Railways will reportedly commission 100 sidings.
6. Mission Beyond Book-Keeping
The Railways is moving from single-entry to double-entry systems. It is also moving from a cash-based to a completely-accrual-based accounting system, because according to the ministry, right accounting will lead to right pricing and right outcomes.
7. Mission Capacity Utilisation
By 2019, two new freight corridors are expected to be created, for the huge freight capacity on the Delhi-Mumbai and Delhi-Kolkata routes. The two new corridors will also give a greater opportunity to increase passenger trains in these sectors.