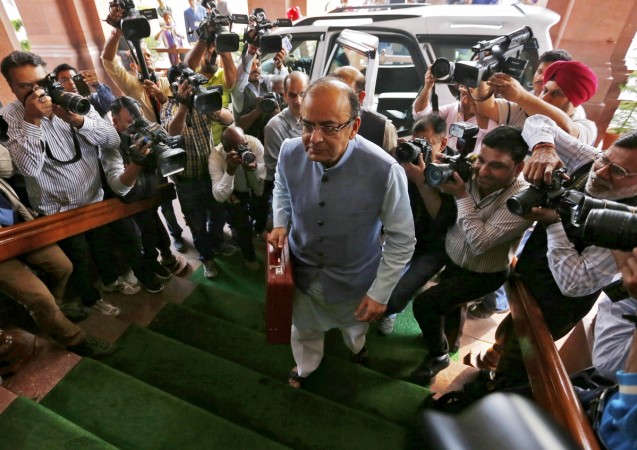 Contrary to the expectations over easing the fiscal deficit target to boost spending, Finance Minister Arun Jaitley has kept it unchanged at 3.5 percent for the next fiscal year.
Most of the analysts had expected the finance minister to announce a higher fiscal deficit target amid slowing economic growth.
The status quo on the fiscal consolidation path will enable the Reserve Bank of India (RBI) to cut interest rates in the coming months, which could be a positive for the corporate sector.
"We live in a world that hates uncertainty. India adheres to the path of fiscal prudence and sticks to the path that is good for India. Borrowing figure is lower than last year will be taken positively by bond markets," market expert Ramesh Damani told First Post.
Analysts had expected the fiscal deficit targets to be revised up in the budget even as prime minister's top economic adviser Arvind Panagariya said the government should stay away from "tinkering" with the fiscal deficit.
Last month, a report by Bank of America Merill Lynch (BofA-ML) had analysed that the government should "relax" the fiscal deficit target in the wake of impending financial burden resulting from the implementation of the 7th Pay Commission recommendations.
"Relaxing the fiscal deficit (is the) key because of the implementation of the pay panel's proposals which are likely to set a 0.7 percent hole in the government finances," the brokerage had said.
Reacting to Jaitley's announcement on the fiscal deficit target, domestic stock markets pared most of the losses witnessed earlier in the session.