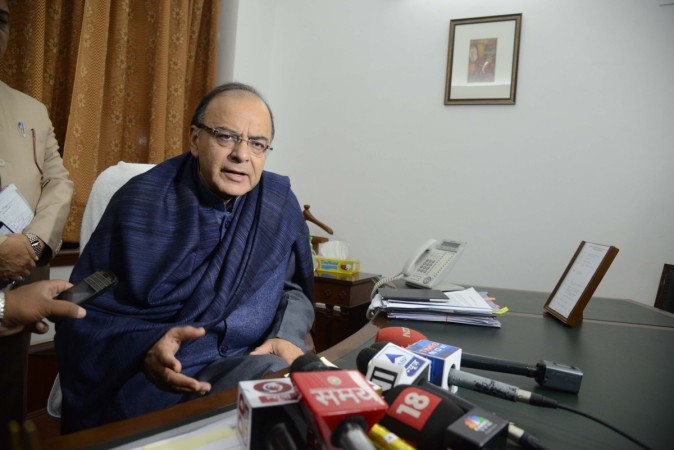 Finance Minister Arun Jaitley may raise fiscal deficit targets in the upcoming Budget in a bid to give more room for economic growth, according to a poll.
Half of the 30 economists in a poll conducted by Reuters said boosting investment in infrastructure would be the "most pressing priority" for the minister, who will present his third budget next month.
A small number of economists said Jaitely would focus on consolidating the budget or tax reforms, the two issues which are of less importance among the financial community currently.
"We'll take a longer route to consolidation; otherwise the economy would be negatively affected," Reuters quoted Rishi Shah, an economist at Deloitte and one of participants in the poll, as saying.
A majority of the respondents in the poll said Jaitley should continue as finance minister for at least another year. Jaitley has come under criticism for his "lacklustre" handling of the Indian economy.
Last week, a Reuters report had said Prime Minister Narendra Modi could move Minister of State for Power and Coal Piyush Goyal to the finance portfolio, replacing Jaitley in a major Cabinet reshuffle expected after the annual Budget. Jaitley is likely to be assigned the Defence Ministry in the Cabinet revamp.
Jaitley has also come under fire for failing to get the Opposition's support to pass key tax legislation Goods and Services Tax (GST) Bill in the Rajya Sabha.
Analysts expect the deficit targets to be revised up in the budget even as Modi's top economic adviser Arvind Panagariya said the government should stay away from "tinkering" with the fiscal deficit.
Most of the participants in the poll expect the 2016-17 fiscal deficit to be raised to 3.7% of gross domestic product (GDP) from a previous goal of 3.5%. The target may be revised up to 3.5% from 3% for the following year, according to the poll.
"A typical solution to weak growth and comfortable inflation would be a loose fiscal policy and a tight monetary policy," said Abhishek Upadhyay at ICICI Securities. "The trouble in India is you don't have the fiscal space."