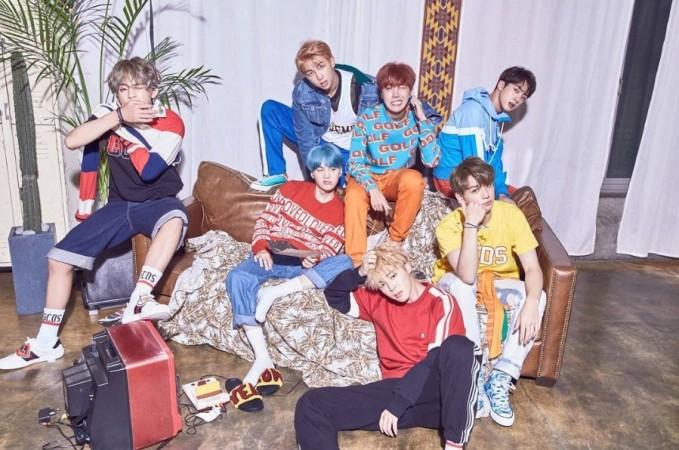 The popular K-pop band BTS performed at the wedding ceremony of one of their managers at Big Hit Entertainment on Friday.
The boy band congratulated the manager and presented a special live performance of 'DNA'.
ALSO READ: Coca-Cola to feature BTS on its summer special-edition cans end of July
The members of the record-breaking band were heard shouting, "Our hyung is getting married!". They also made the manager dance on stage along with them.
Meanwhile, BTS were certified as a million-seller in Korea for their tremendous success after the release of their album titled Love Yourself: Tear. The album has also set a record by achieving the milestone of highest monthly sales for selling 1.6 million copies in just 14 days.
The popularity of BTS is such that even Facebook has partnered with the boy band to integrate the BT21 stickers into its Facebook and Messenger platforms. Several fans have now reportedly opened Facebook accounts to access the stickers.
Coca-Cola has also joined the K-pop bandwagon and has decided to feature the Bangtan Boys on its summer special-edition cans by the end of the month. Each member of the band will be seen posing on the label on the cans in a colour that is most associated with their personality.