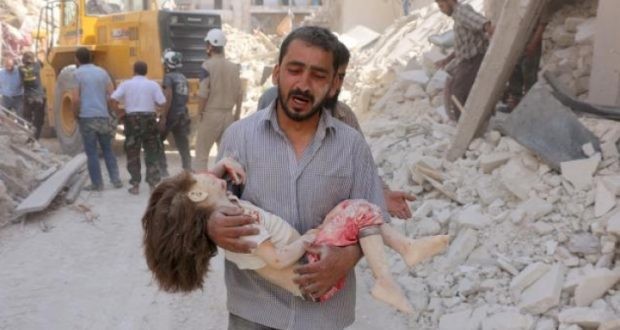 Ali Daqneesh, brother of the Omar Daqneesh, the five-year-old boy who has now become the face of suffering the people of Syria are enduring under the Bashar al-Assad regime, has died from the injuries he sustained during the same attack. Omran was seen covered in dust and blood — a picture that is now etched in the minds of millions of people around the world, and one that has led to the swaying of many an opinion on the war.
The Syrian Observatory for Human Rights (SOHR), in a statement, said in a statement that it had been able to confirm via several sources that Ali had succumbed to his injuries sustained "when warplanes bombed the al-Qaterji neighbourhood in Aleppo city three days ago," adding that the toll back then was four people, while several others had been wounded.
Omran, who survived the attack, became the face of the Syrian people's plight as images emerged of him sitting in an ambulance covered in dust and blood, after he had been pulled out from the debris of his house that had been reduced to rubble following attacks by the regime forces.
The SOHR said in another release that it had been keeping score, and Ali's death had taken the toll of child casualties at the hands of the regime forces in Aleppo to 100 in a span of just three weeks — from July 31 to August 20. It also said the total number of casualties in the area in the given period was 448, which included 100 minors.
The SOHR also said in one of these statements: "Also, the regime's air and missile strikes, the raids of the Russian warplanes and the falling of shells on Aleppo's neighbourhoods and countryside, have [resulted in injuries to ] hundreds of people; some of them are still in critical [condition]."