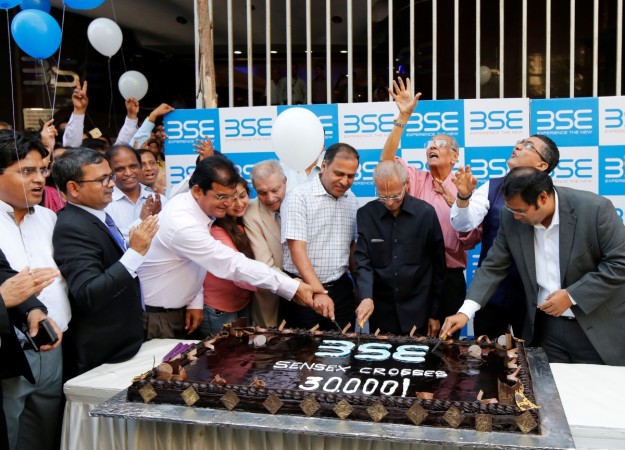 The Indian markets are closed on Thursday for Diwali Balipratipada after Muhurat trading on the first day of Samvat 2075 on Wednesday but the strong closing and global cues promise robust recovery in weeks ahead.
Precious metals lost some sheen as risk appetite evaporated on fears of the weak rupee and domestic economic worries, but the equity surge shows the markets, though cautious, are not entirely risk averse.
Along with BSE and the National Stock Exchange (NSE), the wholesale commodity markets, including metals and bullion, and the forex and commodity futures, will remain inactive.
A rising NSE Nifty stopped shy of 10,600 in Muhurat trading while the BSE Sensex closed 245 points up at 35,237 points. Traders surprisingly courted midcaps ignoring the fears stoked by a subdued appetite during the week ahead of Diwali. Midcaps saw strong buying with considerable market breadth pushing the Nifty Midcap index to close one percent higher.
The tendency was to bet across sectors pushing all the sectors on to the green. The main gainers were stocks of automobile, banks, consumption, IT and metals.
On the Nifty, only two stocks – Axis Bank and Zee Entertainment – entered the red territory buffeted as they were by the company-specific news and some sectoral worries. The two stocks also were trading in the green until the very end when profit booking set in, pushing them to the red.
The post-midterm-election Wall Street rally in US bourses buoyed Asian markets on Thursday early on and should expectedly add spice to an Indian rally in Friday trading.
MSCI's broadest index for Asia-Pacific shares outside Japan, MIAPJ0000PUS gained 0.5 percent in early trading. Hong Kong's Hang Seng .HSI advanced 0.9 percent and the Shanghai Composite Index .SSEC rose 0.35 percent. Australian stocks rose 0.5 percent, while South Korea's KOSPI .KS11 gained 1.4 percent and Japan's Nikkei .N225 rose 1.9 percent.
The widespread Asian gains were tracking Wall Street's main indexes that rose more than 2 percent on Wednesday, buoyed by technology and healthcare sectors. "We think the removal of uncertainty along expected lines should be supportive for risk assets," a Goldman Sachs report said.
"The key point after the midterm elections is that US stocks showed they had developed immunity towards higher yields. The last time long-term Treasury yields were at this level a month ago, they had helped trigger a major fall by stocks," said a securities strategist in Tokyo.
Indian stocks will also find solace in the more stable oil outlook, supported by talks about and likely OPEC cuts, though the surging US production is likely to keep runaway rise in check. US crude futures Wednesday rose 0.05 percent to $61.70 a barrel defying an eight-month trough of $61.20. Brent crude fell 0.08 percent to $72.01 a barrel adding to a 1.4 percent loss the previous day.