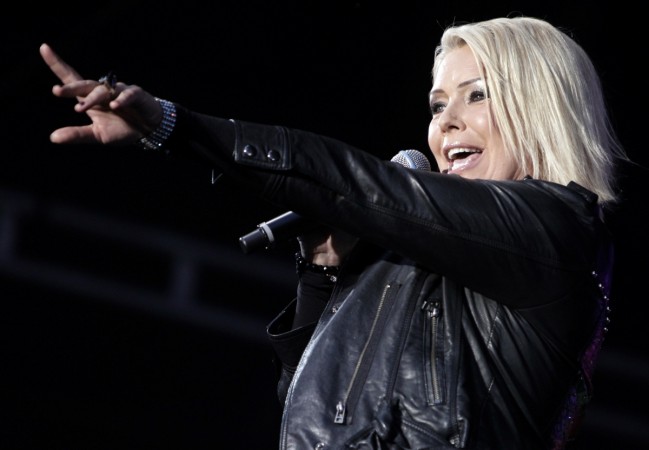 English pop star and 80's sensation Kim Wilde seems to be having extra-terrestrial premonitions of late. The Kids in America singer recently said in an interview that she feared aliens would come and abduct her soon. Kim revealed that she has been living in fear since she saw a UFO in her back garden in 2009.
Also read: Former Pentagon director says UFOs warp space-time for uncanny movement: Did aliens figure out time travel?
The 57-year-old artist is all set to launch her first original album in 22 years named Here Come the Aliens, which reportedly contains songs like Solstice and Cyber Nation War.
Recounting her experience to Attitude Magazine, Kim said that she had seen two lights above the clouds going backward and forward. She added that many other people had seen the phenomenon as well and it had been printed in the local papers.
"I said to my husband that maybe the captain was a big Kim Wilde fan and wanted to know where I live," Daily Mail quoted Kim as saying in the interview to the magazine. "I'm worried he's going to beam me up and I'll have to sing Kids in America to him for the rest of my life," she added.
Also read: Aliens, space junk or satellite? Conspiracy theorists claim mysterious object in SpaceX launch video is UFO
Kim confessed that she believes in alien life forms and lives in mortal fear of a second encounter. According to her, an extra-terrestrial encounter changes a person completely. "I haven't gone loopy, I just can't stop thinking about it," she says.
Many people have accused her of using these tactics to promote her new album, which will be released in March 2018. Her European tour also named Here Come the Aliens, will begin on March 30 at Ipswich in Suffolk, England.
Kim may be actually scared of alien abduction or it may be just a publicity gimmick. But it seems UFOs are all that the British pop sensation can think about right now.