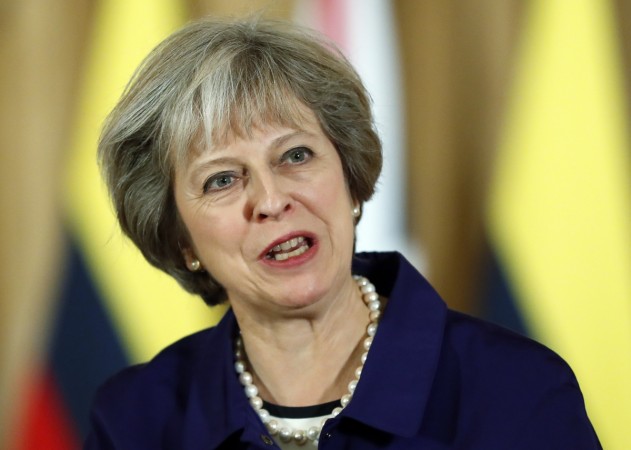 British Prime Minister Theresa May has reportedly been asked by a senior Indian diplomat in the country to ease visa norms, something the British media is seeing as a roundabout way of the world's fastest growing economy telling its former occupant to take in more migrants.
There has already been speculation that racists attacks on Indians in the country and the visa norms may be used as bargaining chips in Indo-British deals.
Now, according to British publication Daily Mail, India's Acting High Commissioner to the UK Dinesh Pathak has urged May to "to let more Indians into Britain – or miss out on trade deals with the Delhi government," with the warning: "Post-Brexit, you need Indians." India is hopeful of snagging an easier regime for short-term visas from Britain.
The news outlet has seen this as "provocative remarks likely to deepen the row over immigration controls," despite mentioning in the same report that Pathak has also said: "Students, tourists and short-term visitors are not migrants under any definition."
It may be noted that Britain, as recently as on November 3, introduced newer norms that could affect Indian professionals and IT companies, particularly those using the Intra-Company Transfer (ICT) visa. The norms had already been tight before this, made so by May herself when she was Home Secretary.
Britain, it may be noted, has been losing out on the number of students it receives from India due to these stringent visa norms. This, despite India being among the top three investors in Britain. The Daily Mail report said: "The number of Indian students at UK universities has fallen from 39,090 in 2011 to under 20,000 since Theresa May, then in the Home Office, abolished visas that allowed all non-EU students to seek jobs here for up to two years after the end of their studies."
According to the new visa rules, Tier 2 Visa holders who earn less than £35,000 per year will not be allowed to stay in the UK. International students were earlier allowed to stay there for two years.