The plaudits continue to pour in for Indian captain Virat Kohli. He has been in irresistible form in the recent past and the world is taking note. Former West Indies captain Brian Lara is mighty impressed with the way Kohli has taken his batting and captaincy to the next level.
"Whatever Kohli is doing today is phenomenal. The rate of scoring, his fitness, and the importance he gives to a lot of different things. It is great to see that the game has a leader at this moment," Lara told PTI.
There is this ongoing debate in Indian cricket around comparisons between Sachin Tendulkar and Virat Kohli, but Lara refused to be drawn into the same. He also said that neither he nor Sachin ever bothered about comparisons when they were playing.
'Kohli does not pay attention to comparisons'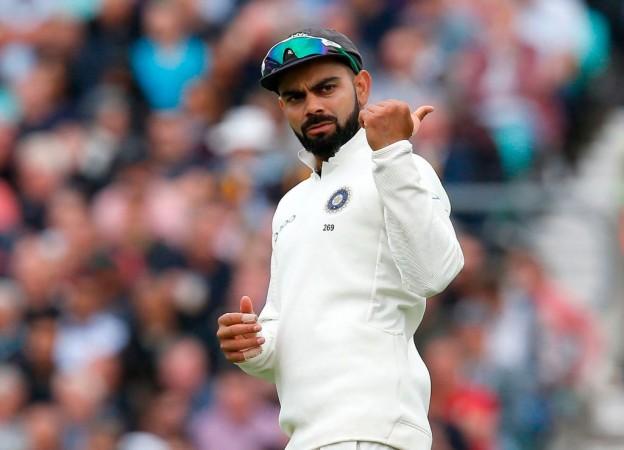 "If you talk about Sachin and me - you read a lot about it and you hear about the comparisons and it was not a significant thing (for us)," Lara said.
Likewise, the batting maestro also believed that Kohli is not too fussed about comparisons and that he seems to be more focused on going about his own job at hand.
"I am sure Kohli also does not pay much attention to these things. I think everyone gets it wrong. Everyone grows up in a different era and you have to appreciate what anyone brings to the table," he added.
The West Indian team is currently in India and have lost both the Test and ODI series and this too prompted a response by the charismatic player. He said that he paid a visit to Sachin Tendulkar and that the Indian legend was not very happy with the decline of West Indies cricket.
"During the conversation, I felt, he [Sachin] was disappointed with the present state of affairs in West Indies cricket, whose players are more interested in franchise cricket than playing international games," Lara said, recalling his discussions with Tendulkar.
The legendary left-hander believed that the quality of coaching has to be one of the reasons why the Windies are not producing good talent which can be sustained at the international level.
"When I came into the scene, Viv, Gordon Greenidge, Desmond Haynes and Gus Logie were the guys from whom you could learn a lot. And, I am just wondering about coaching. Whatever they teach now is mechanical. Our bowlers are not bowling freely compared to earlier generations. May be that is a hindrance," he said.