The Supreme Court on Wednesday, November 13, upheld the former Karnataka Assembly Speaker KR Ramesh Kumar's decision to disqualify the 17 rebel MLAs. However, the court has cancelled the Speaker's decision to bar the disqualified MLAs and allowed them to contest the upcoming bypolls. Earlier, Ramesh Kumar had said in his order that the rebel MLAs cannot contest elections till 2023.
"In a parliamentary democracy, morality is equally binding on the government and the opposition," the SC said while upholding the disqualification.
The apex court held the Speaker cannot prescribe the period of disqualification. "Speaker is not empowered to disqualify till the end of term, however bar under 174(1)b shall apply," the SC said. This means that the rebel MLAs are allowed to contest the upcoming by-elections in the state.
Justice Ramana said that the court does not appreciate the manner in which the petitioners approached it directly. However, the court proceeded to hear the case because of its "peculiar instances".
MLAs disqualified under the anti-defection law
Fourteen rebel MLAs of the Congress and three of the JDS were disqualified under the anti-defection law until the end of the term, i.e., 2023, by Speaker Ramesh Kumar in July. The MLAs had raised the question whether they could be disqualified after tendering resignation, given that the SC had said they cannot be forced to attend the assembly.
The SC said in its judgment on Wednesday observed that resignation had nothing to do with disqualification. "Since we are deciding disqualification, resignation not needed to be gone into. As such there is no doubt that disqualification has nothing to do with resignation. Resignation does not take away power of disqualification of Speaker," the SC said.
What happened in Karnataka?
Vijayanagara MLA Anand Singh and Gokak MLA Ramesh Jarkiholi resigned from the previous HD Kumaraswamy-led government on July 1, commencing a domino effect. Thirteen more MLAs from the Congress-JD(S) alliance resigned within a week.
Following the MLAs' resignation, a Congress delegation had met Speaker Ramesh Kumar and sought the disqualification of the rebels. The rebel MLAs had moved the SC on July 10, seeking to expedite the process the acceptance of their resignation.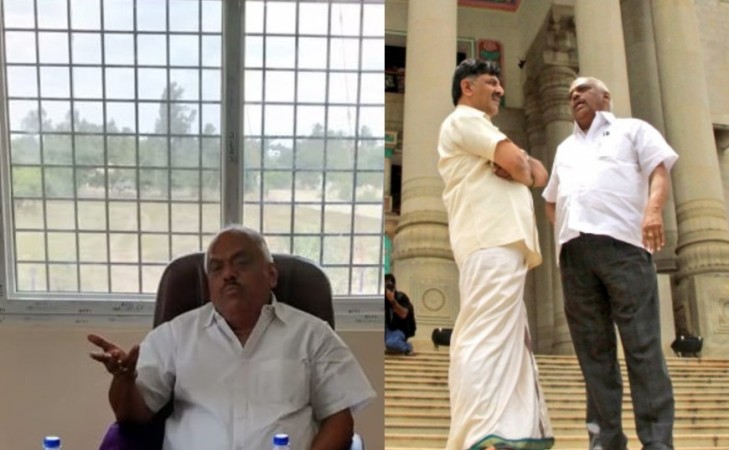 After a hearing on July 17, the SC had permitted the Speaker to decide on the resignation of the MLAs "within such time frame as the Hon'ble Speaker may consider appropriate".
The MLAs resignation had led to a trust vote in the State Assembly, that the Kumaraswamy government lost by six votes. Of the 225-member Karnataka Assembly, 20 were not present in the House for the floor test. After the Congress-JD(S) government fell, the Speaker disqualified the MLAs.