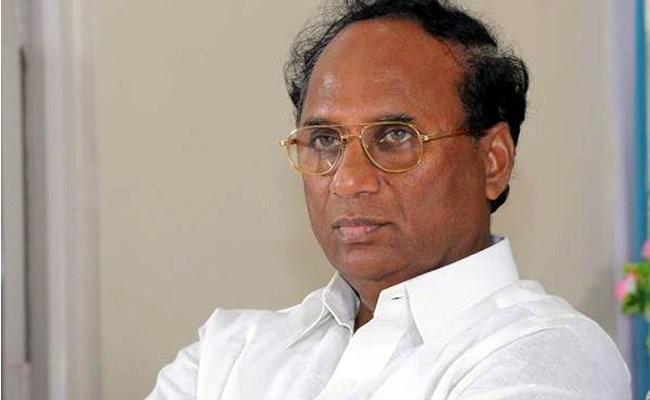 Former Andhra Pradesh speaker and senior Telugu Desam Party leader Kodela Sivaprasad Rao, 72, died on Monday in a Hyderabad hospital after an apparent suicide attempt at home. He was rushed to the Basavatarakam Hospital at Jubilee Hills in the morning by his family members. The hospital has not divulged more details yet.
He was appointed the first speaker of the newly bifurcated Andhra Pradesh in 2014.
TDP Telangana President L Ramana told The News Minute: "As per what we saw, there were injury marks on his neck. However, the true cause of the death will be revealed after the police conducts an autopsy."
Sivaprasad Rao was accused of diverting assembly furniture to his own house. As many as 15 cases have been charged against him and his family.
According to reports, Rao was allegedly harassed and humiliated by YSR Congress Party workers. On Monday morning, Rao had gone up to his room after breakfast and did not come back. Looking for him, the family members reportedly found him hanging.
Rao was born in Guntur and took him MBBS degree from Guntur Medical College. He went on to pursue his post-graduate degree in general surgery and joined politics in 1983. Rao was a six-time MLA and served in TDP governments of NT Rama Rao and Chandrababu Naidu.
Caught in the furniture missing controversy, a slew of charge were filed against Rao and his family members under sections 409 (criminal breach of trust by public servant) and section 411 (dishonestly receiving stolen property) of the Indian Penal Code.
Rao confessed last month that he had the expensive furniture in the Assembly building in Hyderbad shifted to his residence.
A doctor by profession, Rao began his career at the Basavatarakam Indo American Cancer Institute in Jubilee Hills, where he passed away earlier today.