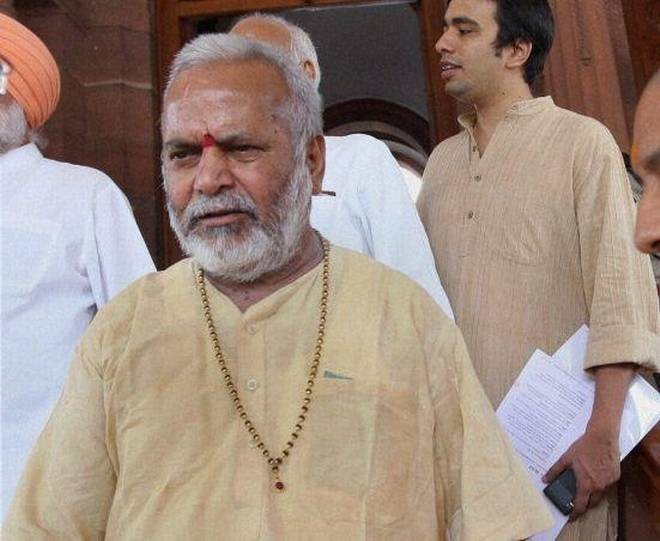 BJP leader Chinmayanand, who was accused of raping a law student, has been sent to jail for 14 days after he was arrested on Friday morning by a Special Investigation Team probing the incident. He has been taken for a medical examination.
"On the direction of SC we had constituted an SIT team and after a probe, we arrested Swami Chinmayanand from his ashram and he has been sent to jail. There has been no delay in the case. We have also arrested three people over extortion threats to Swami Chinmayanand," Uttar Pradesh DGP OP Singh was quoted as saying by ANI.
He has been charged with "misusing authority for sexual intercourse" or "sexual intercourse not amounting to the offence of rape", according to his lawyer.
The arrest comes days after the law student threatened to resort to self-immolation if Chinmayanand was not arrested.
She said: "Even two days after I recorded my statement before a magistrate, Chinmayanand has not been arrested. If the government is waiting for me to die, I will sprinkle kerosene on my body and immolate myself."
In an earlier video posted on August 24, the woman had claimed that an unnamed top leader was threatening to kill her and her family. She had sought PM Modi and Home Minister Shah's help.
"Only I know what I have been going through. Modi ji please help me, he is a sanyasi and is threatening that the police, district magistrate and everyone else is on his side and no one can harm him. I request you all for justice," she had said.
The girl's father had also filed an FIR against Chinmayanand, stating that he was sexually harassing his daughter. However, the top BJP leader called it a conspiracy against him.
The woman alleged that she was raped by Chinmayanand for a year. She is a post-graduate student at SS Law College in Uttar Pradesh's Shahjahanpur district, where the BJP leader serves as the director.
On August 27, the police charged Chinmayanand under various sections of the Indian Penal Code including Sections 364 (kidnapping or abducting in order to murder) and 506 (criminal intimidation).
The law student then mysteriously went missing after she made claims of having evidence against the BJP leader. She appeared a few days later and alleged that Chinmayanand kidnapped and raped her. The law student had said that she has incriminating evidence that can put Swami Chinmayanand behind bars.
According to the latest report, the woman was last asked to hand over a pen drive with 43 videos which will help her case against Chinmayanand. SIT officers also took her to his bedroom to collect evidence.