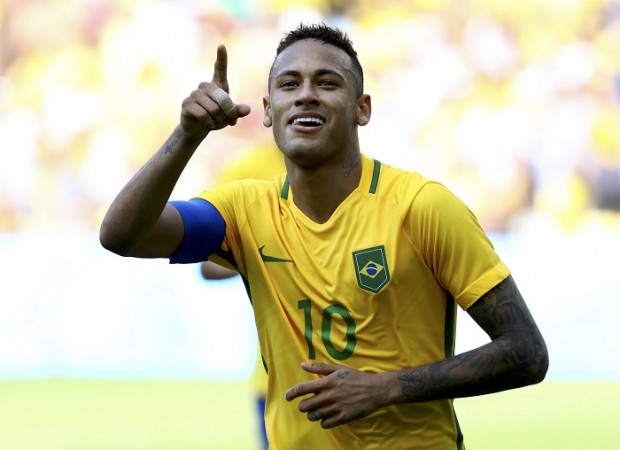 When Brazil take on Argentina in a football match, you don't find much people out in the streets. Even if you do, at least the majority of them would be seen live streaming the match on their phones or tablets. The rest, well, they are watching the game on their TV sets or enjoying it in a local pub with their friends.
Good news is another such match is just hours away. So better get prepared for this! Another reason to not miss the upcoming match: Well, Neymar vs Lionel Messi. The talking stops here.
The match is a CONMEBOL 2018 World Cup qualifier. At the moment, Brazil lead the 2018 FIFA World Cup qualification table with 21 points earned from ten games. Lionel Messi's Argentina, meanwhile, are sixth, with 16 points achieved from ten games. Only the top four teams from the ten-member group progress to the Russia 2018 World Cup, while the fifth team participates in a playoff.
Good news ahead of the match is that all the top shots from both sides are available for the game, making it a star-studded encounter. WATCH THE MATCH LIVE HERE | CHECK OUT THE SQUADS OF THE TEAMS HERE.
No one can identify who has the upper edge in this kind of a game. "We must try to earn the points now and beating Brazil would give us the confidence we need," Argentina star striker Sergio Aguero told ESPN. "This is a great chance to earn three points and return to the top."
Brazil do have the home advantage but it is to be noted that in the very same stadium where the match is taking place, the Selecao were outclassed 7-1 in the FIFA World Cup 2014 semifinal by eventual champions Germany.
Brazil vs Argentina schedule
Date: November 10, 2016.
Time: 9:45 p.m. UTC-2 (6:45 pm EST, 11:45 pm GMT, 5:15 am IST [Friday])
Venue: Estádio Governador Magalhães Pinto, Belo Horizonte, Brazil
TV guide: Sony Six SD/HD (India), beIN Sports (USA), TyC Sports (Argentina), Globo (Brazil)