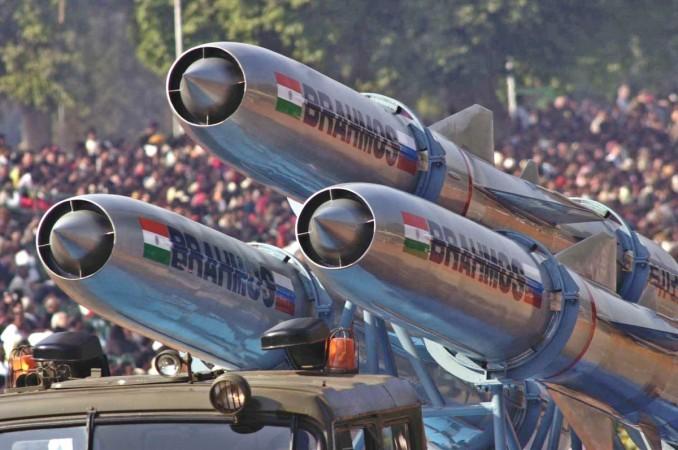 A day after the arrest of young engineer Nishant Agarwal at Nagpur's BrahMos Aerospace Pvt Ltd (BAPL) shocked the Indian defence establishment, more details of a Pakistani honey-trap have emerged.
Agarwal was arrested by the Uttar Pradesh Anti Terrorist Squad on charges of spying for Pakistan's Inter-Services intelligence (ISI) and passing on sensitive technical information on India's missile programme.
The investigators have said the spy-ring has deeper legs and more arrests could follow. The latest reports say Agarwal was honey-trapped by Pakistan's spy organisation that used fake models and sleaze agents.
Nishant Agarwal was young, termed brilliant by peers and had won the 'Young Scientist Award' in 2017-18. He was a gold medallist at his institute and had recently got married. The investigators said he was lured by a Pakistani agent who masqueraded as a US company executive.
Police say the relationship started in 2016 and she offered a job and handsome salary to Agarwal, who was heading a team of scientists at the missile research centre. His name had cropped up during the interrogation of a BSF soldier who had himself been honey-trapped.
"The ATS has found that ISI agents are using fake IDs to pose as girls and honey-trap defence personnel. If someone finds that he has been honey-trapped, he should immediately contact the ATS and share the information," UP ATS Inspector general Asim Arun told the Hindustan Times.
According to a report in the DNA, Indian investigators have uncovered a wider ISI plot that targeted young Indian scientists. The report says the ISI would profile the scientists and then get in touch with them using fake online profiles of women. The fake handles then trap the victim through vulgar chats and erotic video calls.
The ISI agents would use techniques like IP masking to cover their tracks, the report said. "The teams have also found his communication with two social media accounts claimed to be of women from Pakistan. It could be a case of honey-trap," a police officer was quoted as saying.
Easy prey for fake models?
Earlier last month, BSF soldier Achutanand Misra was arrested in Madhya Pradesh after it was found that he was honey-trapped into sharing sensitive information on operational details to ISI.
In April this year, it was reported that a 23-year-old man from Rohtak, who was aspiring to join the Indian Army, had routinely divulged sensitive information to ISI following his multiple visits to recruitment camps. It was learnt the too was honey-trapped by the Pak espionage network.
In February this year, an Army officer was detained in Jabalpur in Madhya Pradesh after it was suspected that he was honey-trapped by the ISI into revealing information. However, the army later denied the colonel had been honey-trapped.
Also earlier this year, an Indian Air Force Group Captain was detained in Delhi by the Air Force intelligence over suspicions that he had passed on classified information to a woman member of the Pakistani espionage ring who had befriended him.