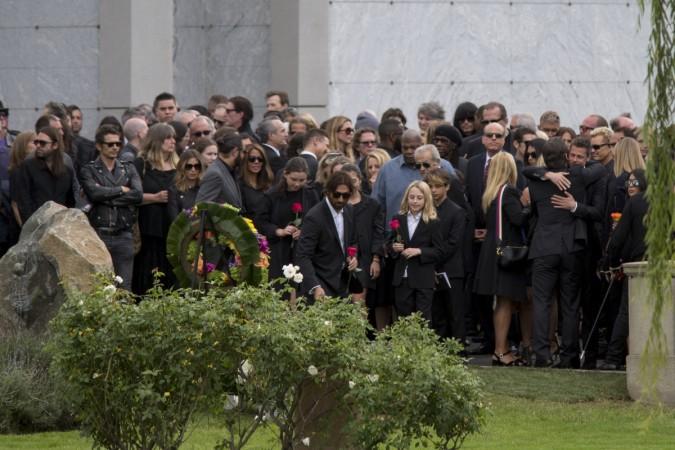 Brad Pitt is helping the family of his good friend and late singer Chris Cornell during the tragic time. After the funeral of the singer, Pitt spent some quality time with Cornell's children in Universal Studios on Wednesday.
Pitt and the late singer were good friends and thus it came as no surprise when the actor tried to cheer up Cornell's kids by taking them out. Park visitors spotted the actor along with Cornell's daughter, Toni, 12, and son, Christopher, 11, walking around the theme park on Wednesday.
Also Read: Chris Cornell's cause of death revealed
"Brad definitely seemed like he was there for the kids to have a good time. He was very accommodating to them and thankful to everybody at each attraction for helping them," a source told E! News.
According to the entertainment portal, Christopher was excited about The Wizarding World of Harry Potter and he even picked a wand from a shop. Pitt was playing and taking care of the kids as if he was a godfather or uncle to them, the source said.
"Brad was gracious and polite but seemed intent on making sure the kids were happy. They all seemed comfortable together like Brad was effectively taking their mind off of things for a few hours with a fun day at the park."
The Cornell family has been going through a time after the death of the singer last month. The Soundgarden and Audioslave singer committed suicide on May 17 at a luxury hotel in Detroit.
"The cause of death has been determined as suicide by hanging. A full autopsy report has not yet been completed," Wayne County Medical Examiner's Office said in a statement last month.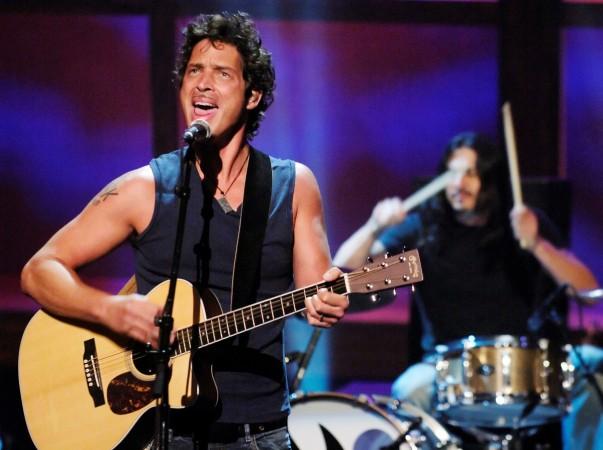 The funeral of the singer took place on last Friday at the Hollywood Forever Cemetery. Pitt along with other celebrities, including Pharrell Williams, Metallica rockers Lars Ulrich and James Hetfield and Dave Navarro of Jane's Addiction attended the service.