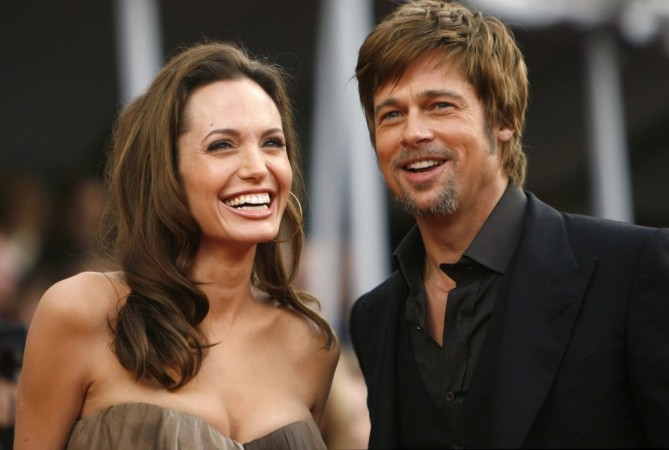 Brad Pitt and Angelina Jolie are in the midst of an ugly divorce battle. The former Hollywood heartthrob has decided to take their disagreements to a court trial. But both Angelina and Brad are doing their best to create a healthy environment for their six children. Angelina was recently spotted with her kids taking their dog for a walk. But as per an alleged report, Brad is reportedly spending $3 million to win his children over.
Back in September 2016, when Brad Pitt and Angelina Jolie mutually announced their decision to end their decade-long affair, the first question that popped in everyone's mind was the future of their six children. As a couple, Brad and Angelina share six children and as of now, they both are fighting over the custody battle.
In the last two years, Brad Pitt and Angelina Jolie have focused on their respective acting careers and tried to spend more time with their children. Despite all the rumors and media speculations, Brad and Angelina have proved out to be wonderful parents.
It was recently reported that Angelina Jolie and Brad Pitt are taking their divorce to the trial, which reportedly begins from December 4, 2018, when a judge will decide the fate of Pitt and Jolie's divorce. As per several reports, the Maleficent movie actress wants sole custody of her six children, it is Brad who wishes to have a joint custody.
As per a new report by New Idea, the Fight Club movie star is reportedly doing everything he can to win back his children. The process reportedly includes spending a whopping $3 million for renovating his house and converting it into a mini theme park. As per the report, Brad Pitt's mini theme park will have a massive water slide, a giant skate park, a bouncy castle, and a tree house.
"For the first time in two years, Brad's swimming pool is now full of water and inflatables – sure signs that his offspring are enjoying time with their dad. It's a far cry from the miserable days of 2016 when he was left home alone without the children and didn't even bother to fill the pool. The giant skate park, which snakes all around the house, is also being used, and it looks like proud dad Brad has been watching while the kids do their tricks – he's set up a chair to watch the action," the report further added.
As of now, it is not confirmed by Brad Pitt's rep that the Academy Award-winning star is spending such a huge amount for the renovation of his luxury home which he apparently bought in 1994 for $1.7 million. There are chances that the recent claims of spending money to winning over his six children are nothing but yet another fabricated news about Brad Pitt and Angelina Jolie's personal lives.