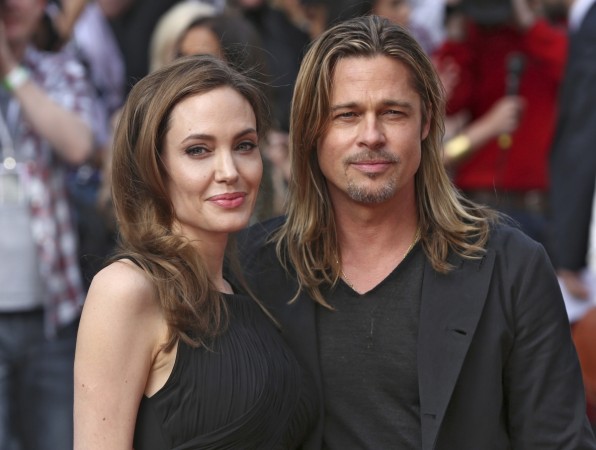 Brad Pitt and Angelina Jolie have reportedly reached a temporary custody agreement over their six children. Latest reports suggest that the divorce between Brad and Angelina is still on the table but the actress is reportedly trying to finalize the divorce as soon as she can. The former couple is focusing on the future of their children.
According to Entertainment Online, an alleged source recently claimed that Angelina Jolie has reportedly "softened her attitude" and now wishes to have a peaceful end to her ongoing divorce battle with Brad Pitt.
As a couple, Brad Pitt and Angelina Jolie have six children in total. When they announced their decision to end their marriage in September 2016, their well-wishers were concerned about the future of the young kids. Over the last few months, a lot has been said about Brad and Angelina's ongoing custody battle, like how Angelina Jolie wishes to move to London, or how she is planning to adopt a seventh child as soon as she is done with her divorce battle with Brad Pitt.
Things between Brad and Angelina took an uglier route when it was reported that Angelina has accused Pitt of not paying any meaningful child support for a year and a half in the court filing. However, Pitt fired back and claimed that he'd paid his ex-wife over $9 million since their split.
"Respondent has previously loaned Petitioner $8.0 million to assist her in purchasing her current residence and has paid over $1.3 million in bills for the benefit of Petitioner and the minor children," the documents read.
However, it looks like Brad and Angelina's divorce will have a smoother ride from hereon.
A source told Entertainment Online that Brad and Angelina reportedly called off a planned custody hearing after they mutually reached a temporary agreement.
"The interim arrangement was agreed upon by both parties after it was recommended by their custody evaluator."
The said evaluator is going to gather information from both Brad and Angelina as well as the kids — Maddox, Pax, Zahara, Shiloh, Vivienne, and Knox. Sources even revealed to MailOnline that the Tomb Raider actress's "anger is dissolving" and she now wants to reach a "peaceful truce" with her estranged husband Brad Pitt.
"Angelina is enjoying the last few days of summer before school starts. She is helping the children heal with their father."
According to ET's sources, as of now, nothing has changed between Brad and Angelina, but the former couple is trying to be more "amicable for the children."
As of now, both Brad Pitt and Angelina Jolie's representatives have not shared a comment over the recent custody battle updates.