Brad Pitt and Angelina Jolie are in a middle of a custody battle. With each passing day, several rumors are surfacing online citing the reasons behind the delay in their divorce. Recently, a news claimed that Pitt is reportedly angry about Jolie's bodyguard who is behaving like a dad with their six children. The claims were later debunked by Brad Pitt's representatives.
Recently, Angelina Jolie was spotted with three of her children at a grocery shopping in Los Angeles. They were accompanied by a security guard, and his presence has created speculations about his involvement in the personal lives of Jolie and her six children. According to a report from Woman's Day, Brad was infuriated when he got to learn about the security guard's presence when his estranged wife decided to go out to buy grocery.
An alleged insider told the magazine that Brad Pitt realizes this for a fact that Angelina has every right to hire a security guard to protect her and her children, but "it burns to see him paying dad with the kids."
The unnamed insider went to claim that the security guard is important in Jolie's life and all of Brad's six children adores him.
"He's been apart from them for such a long time and figures they've probably connected in a pretty deep and meaningful way with the bodyguard since they don't currently have a day-to-day father figure."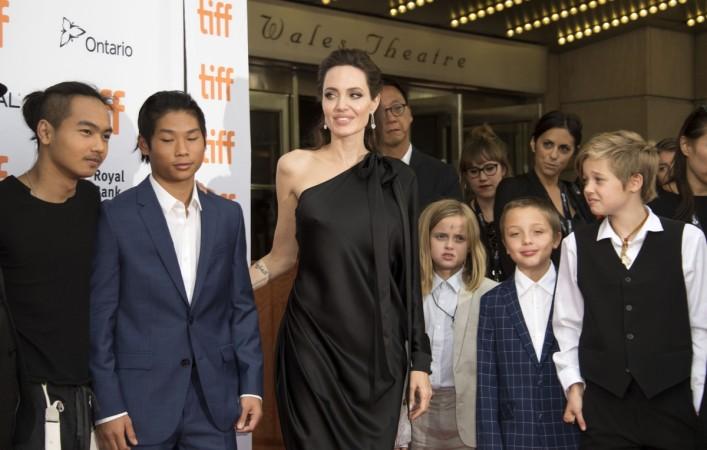 A recent article from People noted that Brad and Angelina's children have up to nine bodyguards looking after them. In addition to that, the children have several drivers, tutors, other staff members in their lives. The security guard in question here is not with the kids all the time, and he has not taken on the role of their "father figure" in Brad Pitt's absence, despite the claims.
Gossip Cop further confirmed it from Brad's spokesperson, who validated them that the magazine's article is untrue. At the same time, The Once Upon a Time in Hollywood movie star is not jealous of the security guard.
Apparently, this is not for the first time when the rumors about the private lives of Angelina Jolie and Brad Pitt surfaced online. Prior to these claims, there were reports that Brad Pitt and Jennifer Aniston's reunion is possible as they both are living a single life. The claims were soon debunked by their respective spokespersons.