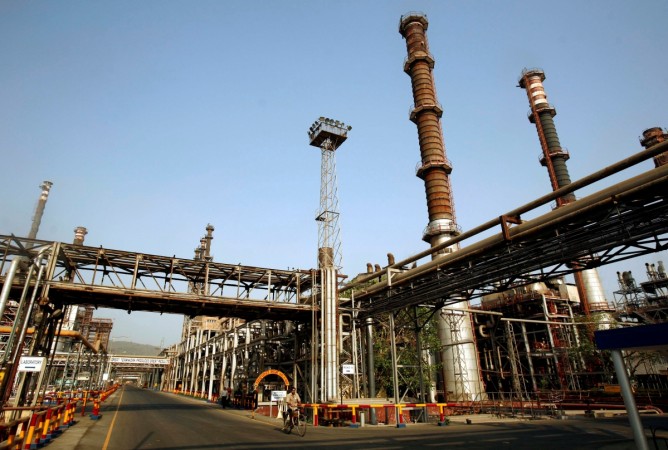 Government-owned Bharat Petroleum Corporation Ltd (BPCL) plans to pump in Rs 18,000 crore to expand its refineries over the next five years, with an aim to increase the company's refining capacity by 19 million tonnes (mt).
The company will boost the Assam-based Numaligarh refinery plant's capacity from 3 mt to 9 mt per annum. The company-- which deals in the refining of crude oil and marketing of petroleum products-- is planning to raise the capacity of its refineries in Mumbai, Kochi and Bina to at least 15 mt, Business Standard reported.
The business daily quoted Chairman and Managing Director of BPCL, D Rajkumar saying, "Including our subsidiaries, our refining capacity is somewhere about 31 mt, we are planning to move closer to 50 mt by somewhere around 2022. This will see an investment of approximately about Rs 18,000 crore."
This expansion is a part of company's major road map to spend Rs 1.08 lakh crore in next five years. "The company also has retail expansion plans of adding more than 1,000 outlets a year," Rajkumar said
At present BPCL is the third-largest crude refiner and marketer of petroleum products in India. Of the total 59,595 fuel retail outlets in India, BPCL owns about 14,000. In financial year 2016, major oil refiners and marketing companies likes HPCL, Essar Oil, Indian Oil along with BPCL added 2,770 retail diesel and petrol stations.
During the quarter ending June 30, BPCL's net profit fell 72% to Rs 745 crore from Rs 2,621 crore in the year-ago period. The company's gross refining margin, or profit earned on each barrel of crude processed, plunged to $4.88 per barrel, compared to $6.09 per barrel during the corresponding quarter last year.
As India switched to daily revision of petrol and diesel prices starting June 16, crude oil price in India rose by about 12 percent.