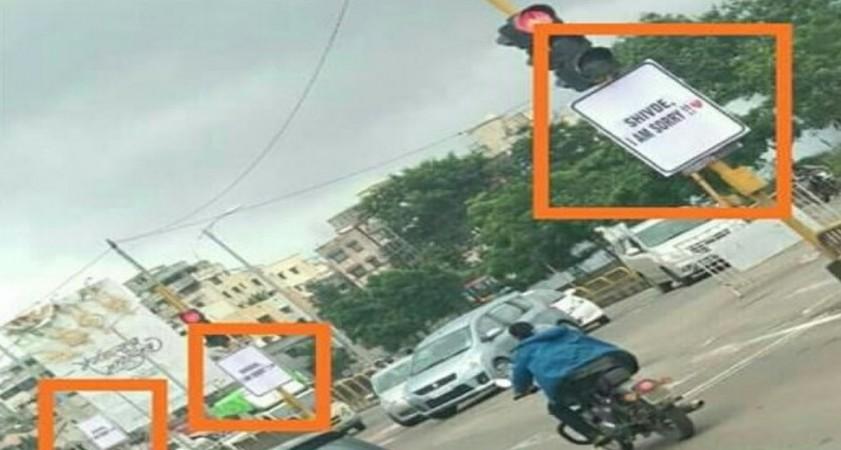 There are lovers and then there are crazy lovers. One such crazy lover was identified in Pune who took it a notch higher with his unique way of apologizing to his girlfriend.
Nilesh Khedekar, a 25-year-old man businessman, put up as many as 300 banners and hoardings across the city to make up with his girlfriend after a fight.
Residents of Pimpri Chinchwad were up for a surprise on Friday morning when they saw several posters saying "I am Sorry" with the name of his girlfriend. The hoardings also had a heart symbol on them. Khedekar put hoardings on prominent traffic intersections following which police got involved into the matter.
The police approached the Pimpri Chinchwad civic body and initiated an action under rules dealing with illegal hoardings and defacement of public property. "We managed to zero in on his friend Vilas Shinde who had helped Khedekar get the flex hoardings printed. Through him, we traced Khedekar who is the brain behind this act," NDTV quoted an official as saying.
The official said that Khedekar wanted to apologise and make up with his girlfriend after they had a quarrel and therefore, he came up with this "creative" idea." The girl was reaching Pune from Mumbai on Friday.