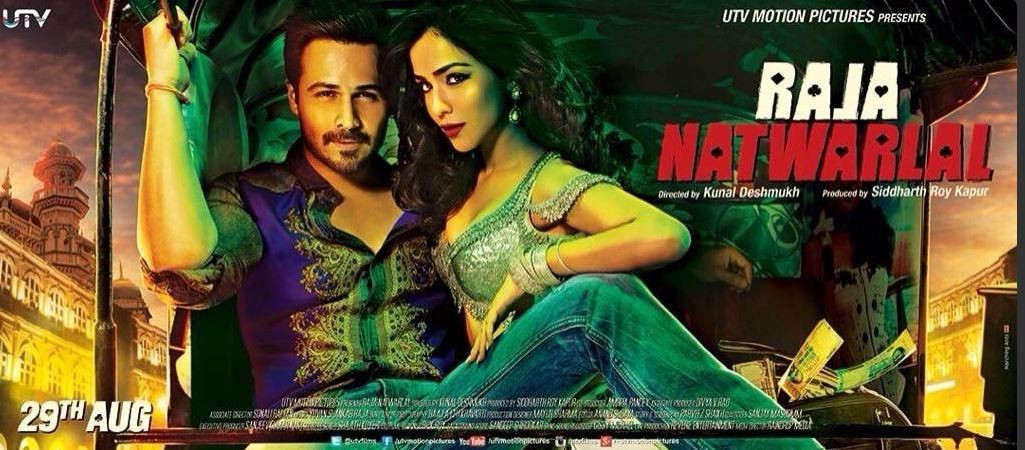 Emraan Hashmi's film "Raja Natwarlal" has turned out to be a huge disaster at the domestic box office. The first-week box office collection of the film stands at ₹25.88 crore, which is way below the mark considering the budget.
The slow start on day one with mostly negative reviews had showed that the first-week collection would be low. But the film's failure during the weekend has affected the overall first-week business.
"Emraan is a mass star but the Ganesh festival followed by heavy rains have been the cause for the drop in collections of the film. While I am not sure if it will pick up in the coming weeks, I hope it sustains at the box-office," exhibitor-distributor Akshaye Rathi told Financial Express.
The film has failed to even earn its production cost from its run, making it a flop at the box office. While the film faced tough competition from "Singham Returns" and "Mardaani" in the first week, it is likely to be overshadowed by "Mary Kom" in the second week.
Mardaani
Rani Mukherji starrer action film "Mardaani" had a decent second week. The film survived at the box office because of the word of mouth, tax free status, strong storyline and Mukerji's performance.
At the end of second week, the box office collection of the film stands at ₹31.16 crore. The film showed tremendous growth after its slow start on day one.
Rathi also explained that the film also managed to fare well due to the digital exhibition charges.
"Generally a distributor has to shell out ₹14000 for the digital exhibition in the first week of the film's release which is reduced to ₹ 9000-10000 in the second week and third week onwards the charges come down to ₹1000," he explained.
With low digital charges, the film is expected to fare in decent amount in its third week.
Singham Returns
Ajay Devgn and Kareena Kapoor starrer "Singham Returns" earned around ₹25 to ₹30 lakh on third Thursday, taking its overall total to more than ₹139 crore.
"Singham Returns" has almost finished its run at the box office. And with "Mary Kom" coming in theaters on Teachers' Day, "Singham Returns" might not be able to do good business during its fourth weekend.