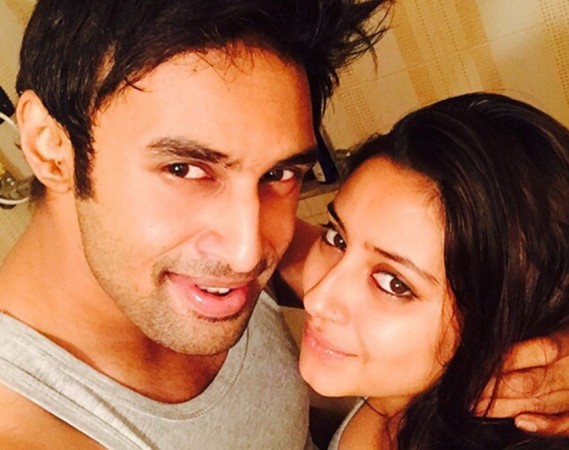 TV star and Balika Vadhu actress Pratyusha Banerjee's boyfriend Rahul Raj Singh, who was booked for abetting her suicide, has been relieved by the Bombay High court of cheating and fraudulence charges filed by aspiring actress Heer Patel against him, according to the report in DNA.
Rahul is now planning to take legal action against those who allegedly conspired against him after Pratyusha's death.
"All of them including Kamya Punjabi and Vikas Gupta, who is a Bigg Boss contestant, met regularly at Heer's house after I refused to give in to her advances. She even took Pratyusha's parents to her home when they came to Mumbai after their daughter's death so that they could join in the campaign to prove me guilty. But now, the honourable High Court has relieved me from the matter, which was pending since the last one year," Rahul was quoted as saying by DNA.
Speaking about Heer Patel, who had alleged that he duped her of lakhs of rupees after making a fake promise to launch her as an actress, Rahul said, "She is an aspiring actress, who wanted me to launch her. She was infatuated with me. When I refused to give in to her designs she turned vengeful."
"She is a divorcee with a child and was trying to marry me under many false pretexts. When I discovered her lies, she turned against me. Pratyusha's parents filed the case after they were instigated by her as they were staying at her house," Rahul accused Heer while claiming that another aspiring actress Varsha Bhagwani was siding her.
Rahul also claimed that Bigg Boss 11 contestant Vikas Gupta has a sexual harassment charge against him and will take legal action against him as well.
"How can he be on the show when he has a molestation charge against him? He settled the matter out of court with the defendant. What is his claim to fame except for the press conference after Pratyusha's death where he asked many questions? Now it is my turn to ask questions," Rahul
said.
Rahul, who has been in the news for his constant link-ups with struggling actresses since Pratyusha's death, is all set to write a tell-all book claiming that he was the only one who knew Pratyusha as a person.
Pratyusha was found hanging from the ceiling fan in her house on April 1, 2016. However, no suicide note was found from the spot to indicate the reason that drove the actress to end her life.