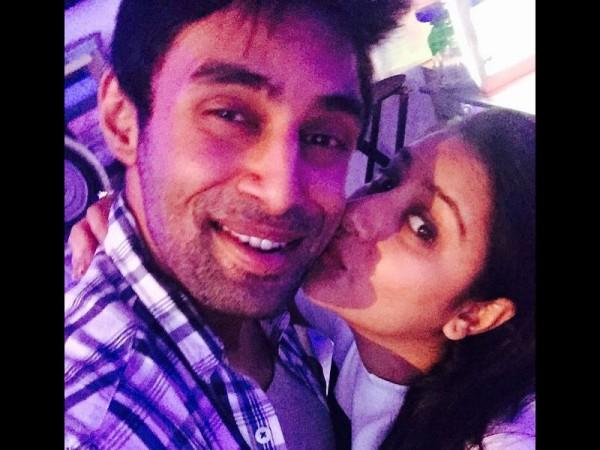 Television actress Pratyusha Banerjee's alleged suicide early this year shocked the whole country. Since then, the blame game between the actress' parents, her friends and her boyfriend Rahul Raj Singh continues to make headlines. And now, after seven months of her death, another shocking detail regarding the case has emerged. According to a Mumbai Mirror report, Pratyusha was apparently forced into prostitution by Rahul.
The daily has accessed the copy of the transcript of Pratyusha and Rahul's telephonic conversation where the Balika Vadhu actress was heard saying, "B******d man.. I f**k so hard.. In my life i f**k so hard... for everything... I had not come here to sell myself... I had come here to act... to work. And where are you putting me today.. Rahul, you have no idea how bad I am feeling right now."
The conversation was about three-minute long and took place just before Pratyusha breathed her last. According to the transcript, Pratyusha was also heard saying Rahul, "...You are selfish... you are spoiling my name. People are talking about me... my mom and dad are termed ghatiya." Towards the end of the conversation, she also said: "Rahul, it's over. I am over. Mar gayi mein (I am dead)."
Rahul, on the other hand, responded by asking her not to do anything and that he will be home in half an hour, to which the Balika Vadhu actress was heard saying, "Everything will be over in half an hour."
Pratyusha's parents' lawyer Neeraj Gupta told the daily that in the conversation, it is very clear that the actress was forced into prostitution by Rahul. On the other hand, Rahul, who is currently out on bail, said that the transcripts do not reveal anything that is not known.
Pratyusha was reportedly found hanging from a ceiling fan at her apartment in suburban Goregaon on April 1. Although it has been revealed in the post-mortem report that it was a "clear case of suicide," many TV celebrities close to Pratyusha and her parents claim the actress took her life due to the troubles she was facing with Rahul.