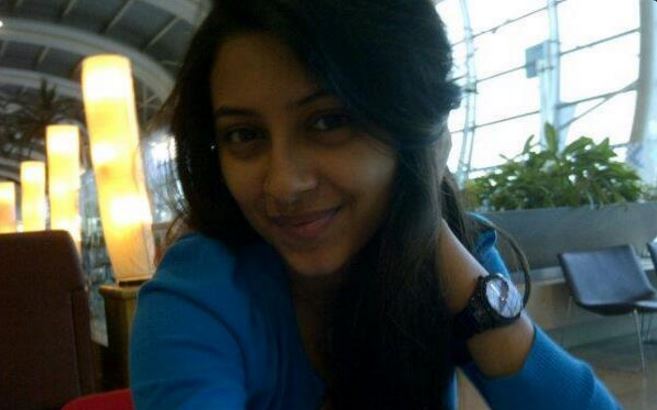 Although it has been seven months since television actress Pratyusha Banerjee's death, the alleged suicide case seems to be getting murkier day by day. Recently, a shocking detail regarding the controversial death case had emerged, where reports said that Pratyusha was apparently forced into prostitution by her boyfriend, Rahul Raj Singh, which ultimately led to her to commit suicide.
While the news had already raised quite a few eyebrows, Rahul, on his part, has accused Pratyusha's parents of forcing her into prostitution. Talking to Tellychakkar, Rahul defended himself saying that he has the transcript of the telephonic conversation between him and Pratyusha, where the actress complained about her parents and not him.
"Pratyusha's parents have suddenly woken up to create troubles in my life. It's been two months that the case was moving in the right direction when suddenly they have gone ahead with publicizing the last conversation between her and me. But let me clarify that it is just a half-baked story as I too have the documents. And here, if the world reads, Pratyusha was complaining about her parents and never has she blamed me for anything," he told Tellychakkar.com.
Rahul has also written an open letter to a tabloid that had published the false report of him forcing Pratyusha into prostitution for tarnishing his image. He has mentioned in the open letter that it was Pratyusha's parents who forced her into prostitution. Read the open letter here.
Meanwhile, as per the tabloid that has the copy of the transcript of Pratyusha and Rahul's telephonic conversation, the Balika Vadhu actress was heard saying, "B******d man.. I f**k so hard.. In my life i f**k so hard... for everything... I had not come here to sell myself... I had come here to act... to work. And where are you putting me today.. Rahul, you have no idea how bad I am feeling right now." The conversation was about three-minute long and took place just before Pratyusha breathed her last.
Pratyusha was reportedly found hanging from a ceiling fan at her apartment in suburban Goregaon on April 1 2016.