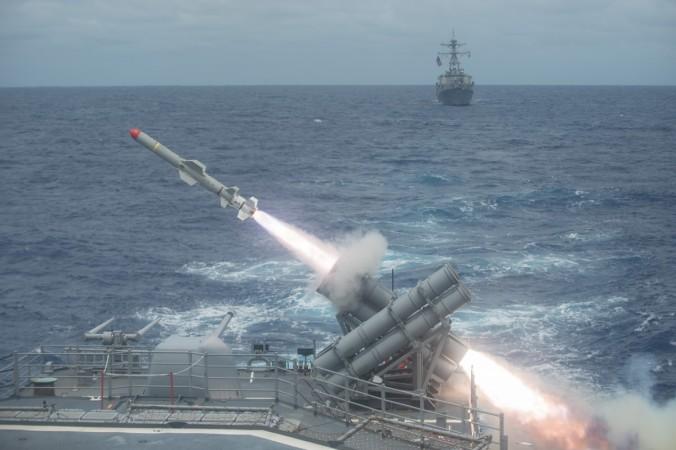 Boeing, the US aerospace and defence manufacturer has been contracted by the US department of defence for producing all-weather, anti-ship Harpoon missiles for India under the foreign military sales program.
The contract is worth $81 million, according to PTI. The contract includes the procurement of 22 Lot 89 Harpoon missiles, associated containers and components. These missiles will be ready by June 2018 to be delivered to India.
The Harpoon missiles are known to be used in P-8I Neptune and Shishumar-class submarines of the Indian Navy and for the Jaguar aircraft of the Indian Air Force.
Though the majority of the missile parts are made at Boeing's St Charles plant in Missouri, there are some manufacturing processes being undertaken in UK too.
The Harpoon missiles are in service with over 30 countries. These missiles are known to have low-level, sea-skimming cruise trajectory, active radar guidance. The latest of the variants is the Harpoon Block II. The missiles contracted for India are of Block II variants.
Harpoon missiles have a range of over 124 km depending on the platform is it being launched. It can attack targets on both land and on sea. It uses GPS-aided inertial navigation to take on its targets.