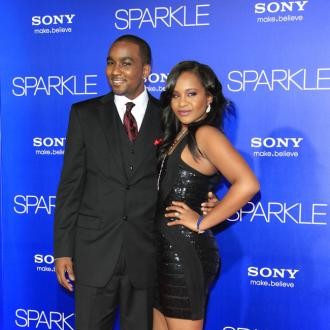 Bobbi Kristina Brown's condition has worsened and according to the latest reports, Whitney Houston's daughter has now been moved to hospice care. Meanwhile, a $40 million lawsuit has been filed against Bobbi's partner Nick Gordon.
In a statement released on Wednesday, Bobbi's aunt Pat Houston said that the reality star is now in hospice care as her condition has worsened.
"Despite the great medical care at numerous facilities, Bobbi Kristina Brown's condition has continued to deteriorate. As of today, she has been moved into hospice care. We thank everyone for their support and prayers. She is in God's hands now," the statement read.
The 22-year-old daughter of singer Whitney Houston was found unresponsive in the bathtub in her Atlanta home on 31 January and has remained unwell ever since. Her condition has been subjected to various rumours for months.
Meanwhile, Bobbi's partner Gordon has got into some serious legal trouble. A court-appointed representative of Bobbi has accused him of assaulting and stealing money from her.
According to TMZ, Gordon has been sued for $40million by Bedilia Hargrove in Superior Court of Fulton County, Georgia. Hargrove has accused Gordon of stealing money from Whitney's inheritance, including transferring over $11,000 from Bobbi's account after she went into coma.
It further claimed that Gordon was abusing Bobbi both emotionally and physically. The report has stated one instance where Nick apparently dragged her upstairs by her hair and allegedly knocked her front tooth out by punching her in the face.
While police have been still investigating Gordon, Bobbi's lawyer Hargrove told People, "Today I filed a lawsuit on behalf of Bobbi Kristina Brown. I filed this lawsuit to pursue justice on behalf of Bobbi Kristina Brown. No human being, male or female, should endure what Bobbi Kristina endured."
On the other hand, fans and family continue to pray for Bobbi Kristina Brown.