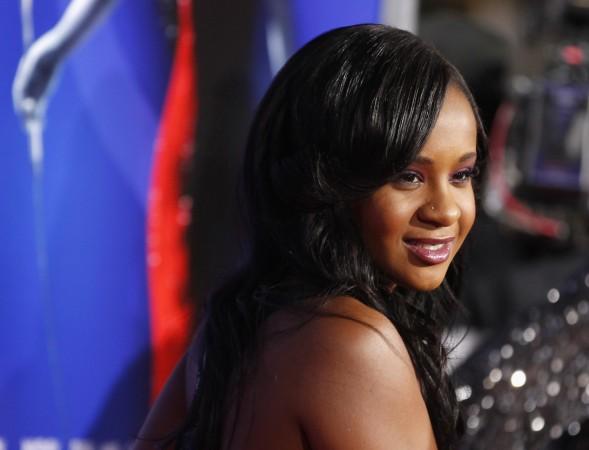 Bobby Brown is apparently angry with his sister Leolah over her comments about Pat Houston. Bobbi Kristina Brown's father is said to be unhappy that his sister accused Houston, his former sister-in-law, of pulling Bobbi Kristina off life support.
Last week, Leolah caused quite a commotion when in a long Facebook message she blasted Pat saying that she wanted Bobby Brown to pull the plug on her niece's life support.
In a post she uploaded on Wednesday, Leolah blasted Pat (who shares legal guardianship of Bobbi Kris with her father) saying: "FYI: In the beginning of Bobbi Kristina being in a coma; Ms. So-called Pat Houston, Real name: "Marion Patricia Watson Garland", wanted so badly and had the nerve to sarcastically say to my brother Bobby, "why don't he just pull the plug on Bobbi Kriss, because it's costing too much money to keep her alive!" YES, Pat Garland did have that nerve to say that to Bobbi Kristina's father Bobby."
This was quite a shocking piece of news to a million followers who have been praying for Bobbi Kristina Brown's speedy recovery.
And now, sources close to Bobby Brown have told TMZ that there is no truth in these allegations made by Leolah and that he is upset with his sister for making up all these stories about Pat Houston.
Bobby apparently said that Leolah has not even been around Bobbi Kristina and has no idea as to how Pat feels about Bobbi.
In fact, the 46-year-old singer thinks that his sister is cooking up all this only to seek attention, sources added.
Meanwhile, the OK! Magazine reported that Bobby Brown and Pat really respect each other and that is also the reason why the singer might have got upset with his sister.
"Bobby and Pat haven't always been on the best terms, but they do respect each other. He's always been a little brother to her. She's like a big sister to him whether he likes it or not. They have a relationship. He's the father and Pat respects that very much. There are no issues between her and Bobby. If something comes up, they deal with it," the source said.
As far as Leolah's claims are concerned, the source added, "She has always been there for Krissi. She has been dealing with the doctors and everything surrounding her condition and care from the beginning."
The report also said that Pat is not upset with Bobby for whatever Leolah posted.
"Pat doesn't believe Bobby is part of this. None of what she said is true. Still, it's difficult to be dealing with Krissi's doctors and have to deal with that nonsense," the source said.