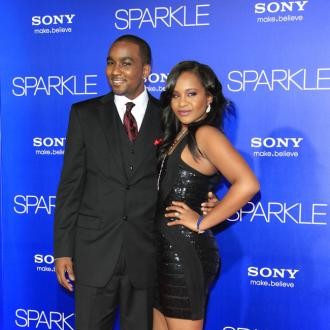 Bobbi Kristina Brown drowning mystery keeps getting deeper with every passing day. While Brown remains in an unconscious state on life-support system at a Georgia medical facility, reports that she was cheating on Nick Gordon have emerged.
Brown remains unresponsive even after four months of the bathtub drowning incident on 31 January, 2015. Since then, reports speculating on what could have led her to her condition have been doing the rounds.
While Bobbi's boyfriend Nick Gordon has been the prime focus in the investigation, a shocking revelation points towards a love triangle that could have possibly led to the incident.
According to a report by Radar Online, there was another man secretly in Bobbi's life before the incident. Kristina's former neighbour Debra Reis Brooks told the website that the 22-year-old was close to another man before she fell into a coma.
"The troubled young woman's hot-tempered boyfriend, Nick Gordon, flew into a jealous rage over a possible sex romp "Krissi" had with the man," Brooks claimed.
It has already been widely reported that Bobbi Kristina's relationship with boyfriend Nick Gordon was volatile and at times, violent. If the new allegation is true, then perhaps Gordon is really hiding some important details about the hours leading up to the incident.
The website reports that the night before Brown was found unconscious, she and Gordon had a fight, after which Nick went out. And that's supposedly when the other man came over.
Brooks did not identify the man by name, but thinks it could be Duane Tyrone Hall.
"Brown posted a solo selfie of herself around 3 am, and then another of herself with Duane Tyrone Hall — about six hours before her unconscious body was discovered. Hall may have been the person who was initially identified in press reports as Edwin Demarco," the report said.
While speculations and suspicions grow stronger, Nick Gordon has been publicly pleading the Browns and the Houstons again to allow him to visit his girlfriend.
"Let me in the hospital to see my girl and let her hear my voice," he Tweeted on Saturday. "SHE WILL WAKE UP!!!"
"Despite his strong desire to see Bobbi Kristina, Nick has respected the families' wishes for over three months and has refrained from visiting or from pursuing access to her through the courts," Gordon's attorneys, Randall M Kessler and Joe S Habachy, said in a statement on Monday.
"He has asked through counsel many times privately and now asks both the Browns and the Houstons, please let him see her," they added.