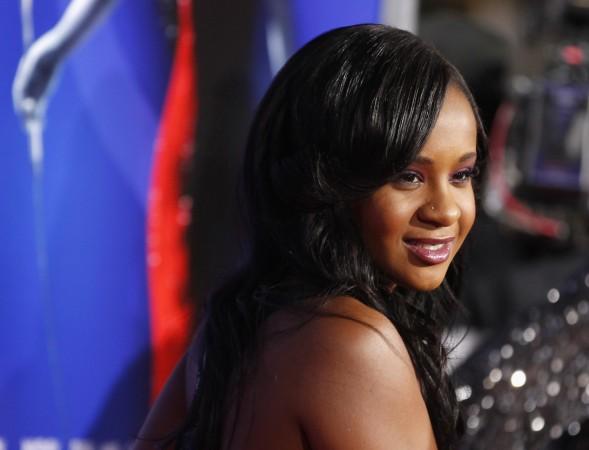 Bobbi Kristina Brown's family has reportedly decided to take her off life support, as they no longer hope that the 22-year-old, found lying unconscious in a bathtub in January, will make a miraculous recovery.
This news has been revealed by MediaTakeOut, who reportedly spoke to two separate sources within the Brown family. "MediaTakeOut.com spoke with two separate sources within the Brown family, who told u that the entire family is being summoned to Bobbi Kris bedside. This is not rumors, it's facts. We're told that all life support will be removed from Bobbi Kris, and she'll be allowed home," the report claims.
It is being reported that the decision to take Bobbi Kristina from life support was taken jointly by her father Bobby Brown and aunt Pat Houston, who were made co-guardians of the 22-year-old's $20 million inheritance that she received from her mother, late Whitney Houston.
It remains to be seen if there is any truth to these claims, as the family is yet to release a statement regarding their intention to take Bobbi Kristina off life support.
In the meantime, doubts have been raised on the circumstances regarding Bobbi Kristina's drowning, as a close pal of the aspiring actress said that she was afraid of bathtubs.
"Things occurred in my house I wish I didn't see or hear," Debra Reis Brooks told Radar Online recently. "As I'm observing things and words, I started to think, 'Wait a minute, I still didn't get it'."
Reportedly, Bobbi Brown had stopped bathing in a tub following her mother's death after accidentally drowning in a bathtub in February 2012.
"I didn't think foul play, but thinking how Krissi got in that tub. It didn't make sense," Brooks told Radar Online. "Krissi never took a bath, ever ever! She was deathly afraid of bathtubs. No way Krissi would have drawn a bath, no way."