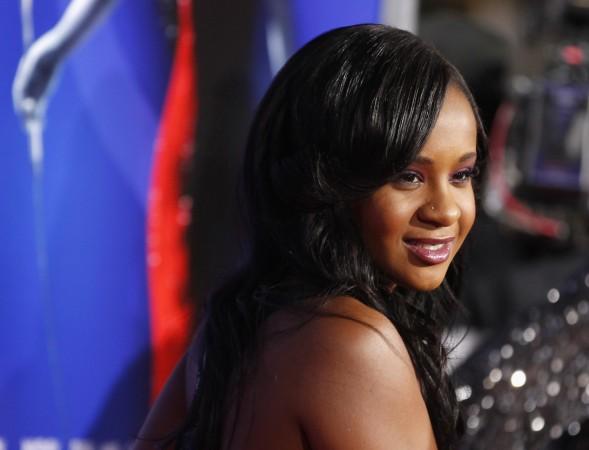 The fight between Bobbi Kristina Brown's father and her mother's family seems to have come to an end after a court appointed Bobby Brown and Pat Houston as Bobbi Kristina's co-guardians.
Bobbi Kristina is still in a long-term care facility after being found unconscious and unresponsive in the bathtub of her home on 31 January. Last month, Bobby filed for guardianship over Bobbi Kristina's estate, a move that did not go down well with the Houstons.
A Radar Online source even noted that tension between the Houstons and the Browns has only increased since Bobbi Kristina's hospitalisation.
"Since day one, all of the Houstons have been waiting for Bobby to try and get Bobbi Kristina's money and they knew it was just a matter of time. No one is surprised that he is making a grab for her money," the source said.
But on 7 May, the court appointed Bobby and Bobbi Kristina's aunt Pat as co-guardians and attorney Bedelia Hargrove as the conservator for Bobbi Kristina's estate.
"We are delighted to inform the public that the court has appointed Bobby Brown and Pat Houston as co-guardians of Bobbi Kristina Brown ('Krissi'). Both Mr. Brown and Ms. Houston are jointly responsible for decisions related to Krissi's care and medical needs," read a statement issued to the media by David Long-Daniels, Counsel for Pat Houston and Cissy Houston, and Christopher Brown, Counsel for Bobby Brown.
"Both parties are delighted with the court's decision and are working harmoniously to ensure Krissi receives the best possible medical care," the statement noted.
Bobbi Kristina is currently off life support and her father hopes that her condition will improve with improved medical care.
However, Bobbi Kristina's boyfriend Nick Gordon is still being prevented from meeting her. Although he has completed his rehab stint and is sober, Bobby feels that Gordon has been withholding crucial information about Bobbi Kristina's current state, reports note.