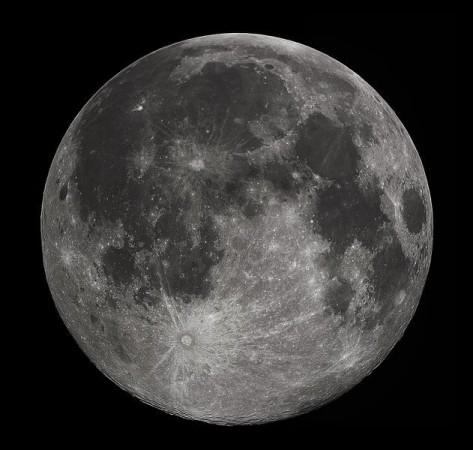 The second blue moon of the year will light up the sky Saturday (March 31). Blue moon does not mean that the moon will be essentially blue -- it is the name given to the second full moon of a single calendar month. March 1 had witnessed the full worm moon.
The blue moon will rise at 8:37 am EDT (1237 GMT) Saturday, according to space.com. The celestial event will be broadcast by the astronomy broadcasting service Slooh here at 4 pm EDT (2000 GMT). The webcast will also be available on space.com.
However, Saturday's blue moon will be special because of several reasons. Firstly, it is the last blue moon until Halloween 2020. Secondly, the last time a similar incident occurred was in 1999. Thirdly, it is only in 2037 that a "Double Blue Moon" will light up the sky. The double blue moon is when two blue moons happen in a row and in 2018 the first blue moon was on January 31.
March blue moon will also be a "Paschal" moon -- the first full moon since the vernal equinox, which signals the beginning of spring. In some years, Paschal moon is usually designated as Easter Sunday and 2018 is one of those years.
Saturday's moon is also called the 'full sap moon'. According to The Old Farmer's Almanac, the name is derived from the fact sap starts to flow from sugar maple trees at this time. Similarly, the first moon derives the name "worm moon" because it is believed that earthworms come out of the ground during the time.
However, don't let the name blue moon fool you. The moon might not appear blue at all and just be like any other ordinary full moon. Evening Standard reported that most blue moons appear pale grey and white, citing NASA.