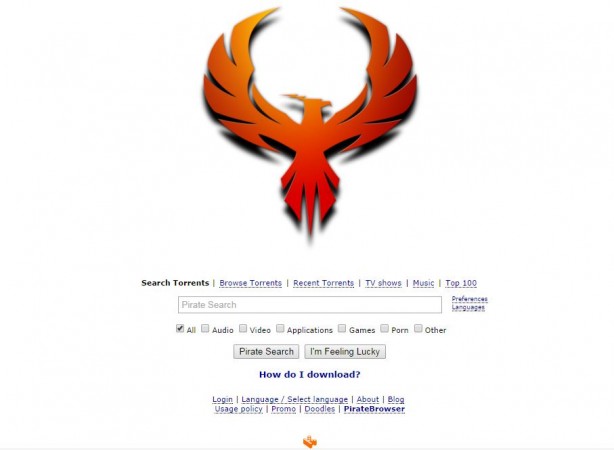 The way torrent sites like Pirate Bay, Kickass, EZTV, Limetorrent, ISOHunt and Torrentz are spreading the high quality contents through peer-to-peer sharing has really left the entire entertainment industry worried.
Though the most cult website in torrent industry - the pirate bay (TPB) - went offline, hundreds of other websites appeared in the internet with similar contents.
Ecumenical News reports that a research by Carnegie Mellon University and Wellesley College suggests closing down Pirate Bay was a failed effort as the same site or other torrent sharing sites like Limetorrent, YTS, TorrentZ, Kickass Torrent, ISOHUNT, uTorrent, Hongfire, Mininova and Toorgle came up with almost 10 different URL addresses. So as soon one URL goes down, the same website comes up with other URLs.
According to researchers Brett Danaher, Michael D Smith and Rahul Telang, "blocking The Pirate Bay had little impact on consumption through legal channels. Instead, consumers seemed to turn to other piracy sites, Pirate Bay 'mirror' sites or Virtual Private Networks that allowed them to circumvent the block."
[Read More- Top 10 Torrent Downloading Sites: Thepiratebay, Limetorrent, YTS, TorrentZ, Kickass Torrent, ISOHUNT and More]
Recent incidents like the record 1.5 million downloads of "Game of Thrones" and the EZTV incident proves the truth behind the research.
Explaining the real scenario, the researchers wrote, "when a single site is blocked, many pirates will know at least one other good site, but when many sites are blocked, the cost to find another reliable site is higher for all but the most active pirates."
Though there is enough truth behind the research, blocking all the torrent sites would not be that easy because of different cyber security laws and the numerous torrent servers scattered around the world.