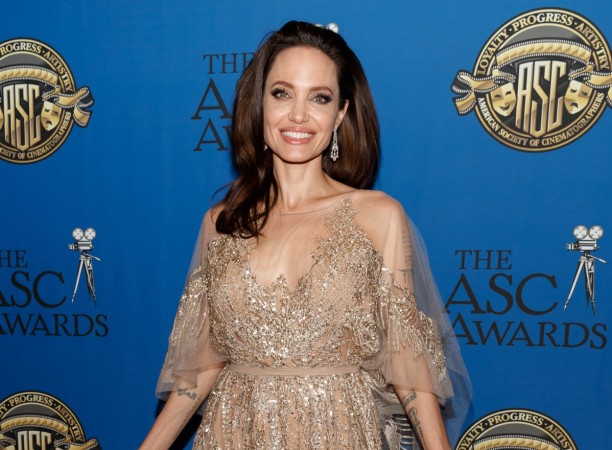 Brad Pitt's estranged wife Angelina Jolie has been busy filming her upcoming movie Maleficent 2 in London. Her co-stars shared a picture online from behind-the-scenes and the actress has been spotted taking a break from the filming to spend time with her children (Maddox, Pax, Zahara, Shiloh, Vivienne and Knox) over movie dates.
However, a new dubious report claims that Jolie is getting back into her dating life and she was recently on a blind date which did not end well.
According to a National Enquirer report, the actress was walked out on by a blind date she was on. Unverified Hollywood sources told the outlet that the guy left within 30 minutes of their date.
"Angie got set up by a mutual matchmaking pal in London, who hooked her up with a wealthy stockbroker. [The] prearranged meet-n-greet crash-landed when Angelina arrived with two girlfriends in tow," the insider claimed.
Explaining why her date left so abruptly, the source claims, "The handsome bachelor got turned off by the entourage, so after half an hour of awkward chitchat, he used that ol' getaway trick: taking a phone call, faking a 'business emergency' and saying he had to leave."
While it is a juicy piece of gossip, no other reputed website has reported the incident and neither have the paparazzi caught the actress with a mystery man lately. So there are chances the report could be untrue.
Earlier this month, Jolie was spotted taking her children to watch Wicked. A Wicked cast member noted that she was watching the movie for the third time. Actress Claudio Kariuki tweeted, "Angelina Jolie in watching @WickedUK for the 3rd time tonight, casual."
An onlooker told People Magazine that the actress looked "happy and relaxed" as she took her children to watch the movie.