The reunion rumours of estranged couple Brad Pitt and Jennifer Aniston have been doing rounds ever since the Friends' star was spotted wearing a ring.
It has been reported that Brad and Jennifer have rekindled their love after the actress ended her relationship with writer-director Justin Theroux. A news report by OK! Australia magazine made the same dubious claims yet again.
Jennifer was spotted wearing a ring on the sets of her upcoming Netflix movie, Murder Mystery. The 49-year-old actress is essaying the role of Adam Sandler's wife and hence had to wear an engagement ring.
The Australian media outlet reported that the prop may have been a ring presented by Brad. The report said: "Its presence on her finger outside filming hours has many wondering if it's more than just a prop."
However, Gossip Cop debunked the report and clarified that it was just a ring from her sets and not an engagement ring presented by Jennifer's ex-husband.
The reunion rumours between the former couple started making rounds after Brad and Angelina Jolie announced their decision to end their decade-long relationship in September 2016.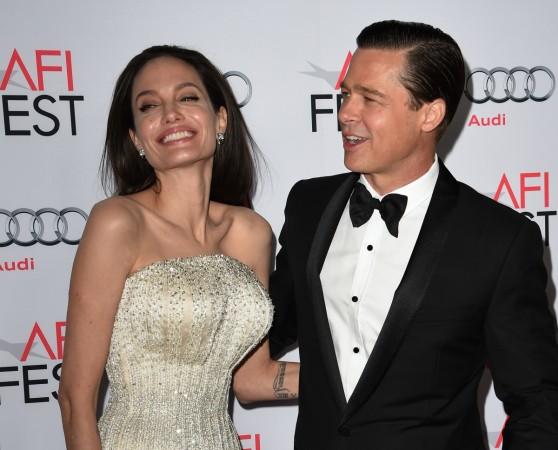 Brad and Angelina were once considered one of the most powerful couples in the entertainment industry. Their philanthropic work and offscreen persona inspired many marriages in Hollywood as it proved that love can indeed blossom between two extremely successful actors.
There were many who were also concerned about the fate of Brangelina's six children. There were a few well-wishers as well who assumed that things might get better for the couple. However, there is no official statement that hints at a reunion between the couple.
According to several reports, Brad is currently busy filming for his next project Once Upon a Time in Hollywood, while Angelina is busy with her UN projects and her upcoming movie Maleficent 2.