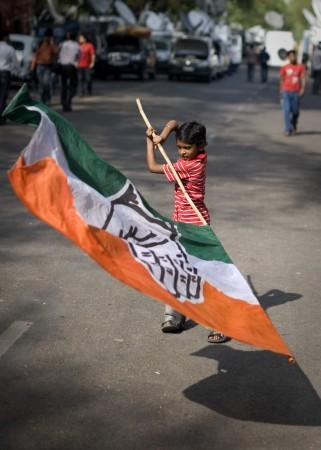 The state of Karnataka is witnessing another twist in the plot as BJP candidate L Chandrashekar has withdrawn his nomination from the by-election and has now joined Congress.
L Chandrashekar, son of Congress MLC CM Lingappa had earlier left Congress as he had strongly opposed the Congress-JD(S) union and joined the Bharatiya Janata Party (BJP) as its candidate for Ramanagara assembly constituency on October 7.
Now in another turn of events, Chandrashekar has withdrawn his nomination from the by-elections and rejoined Congress in the presence of Congress MP DK Suresh earlier today. He has expressed his anger against the state BJP leaders saying that no one from BJP came to campaign for him.
"Though I am the candidate of the BJP party, none of the party leaders came to campaign in favour of me. I took part in the contest in order to develop the constituency of Ramanagara. For the well being of the people of Ramanagara, I had joined BJP," Chandrashekar told media.
This plot twist can severely affect the election outcome of other constituencies for the by-elections in Karnataka. Anita Kumaraswamy's victory as the Congress-JD(S) candidate is almost certain after the withdrawal of Chandrashekar as BJP candidate.
The BJP workers are in major shock as they were seen burning the figurine of Chandrashekar in Ramanagara.
Reacting to the events, Karnataka CM HD Kumaraswamy told media that BJP did not consult workers before giving the ticket to Chandrashekar and hence, BJP leaders must do a self-introspection before blaming others.

DV Sadananda Gowda, BJP by-poll in-charge said that he is deeply hurt by Chandrashekar's decision of quitting the party, He claimed that the latter has joined Congress to fulfil his greed, reports NEWS9.