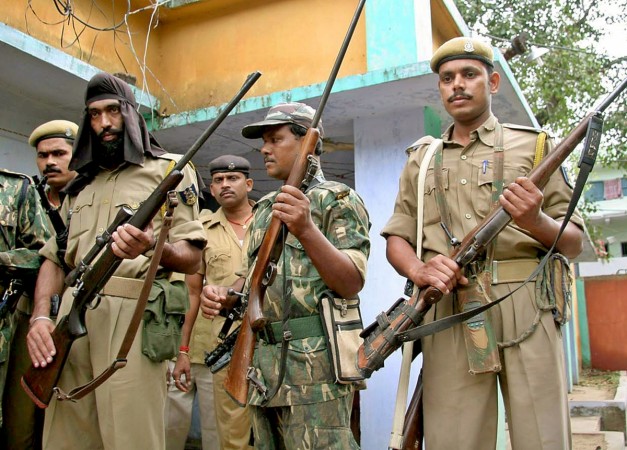 The Bharatiya Janata Party (BJP), which is in power in Jharkhand, and the Rashtriya Janata Dal (RJD), which is in power with the Janata Dal (United) in Bihar, took shots at each other after two journalists were murdered in the two states within 24 hours.
Rajdev Ranjan, 45, the bureau chief of Hindi daily "Hindustan," was shot dead in Siwan district of Bihar. The incident took place near a fruit market on the Station Road around 7:45 p.m. IST on Friday. He was reportedly shot five times, on his neck and head, at a close range. He died on the way to the hospital, Superintendent of Police Saurabh Kumar Sah was quoted as saying by the Press Trust of India.
Media professionals in the state reportedly protested against the murder.
Another journalist, Akhilesh Pratap Singh, 35, was murdered in a similar manner at Dewaria in Chatra district of Jharkhand. He was killed near the panchayat secretariat of the village on Thursday night, the police was quoted as saying by PTI. Chatra observed a shutdown in protest against the killing of the journalist.
No arrests have been made in both cases.
RJD chief Lalu Prasad Yadav, who had been in Chatra on Thursday, met the family of the deceased and condemned the BJP government for "worsening" the law and order situation, according to the Times of India.
Meanwhile, BJP spokesperson Shahnawaz Hussain attacked Bihar Chief Minister Nitish Kumar. He tweeted on Friday, "This isn't 'jungleraj" this is 'maha jungle raj'."
In another violent incident, a teenager was recently allegedly shot dead by the son of a legislator for allegedly overtaking his car in the Gaya district of Bihar. Rakesh Ranjan or Rocky Yadav, the son of Janata Dal (United) MLC Manorama Devi, was said to have confessed to killing the boy, Ashish Sachdev, Hindustan Times reported.