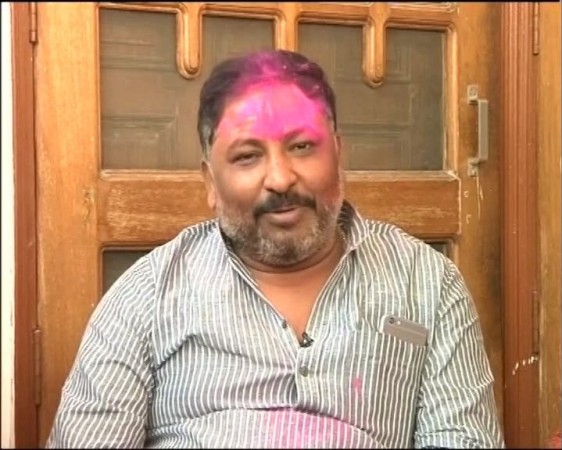 The BJP on Sunday welcomed Dayashankar Singh back into the party fold. This comes eight months after he was removed as the UP BJP vice-president and then expelled from the party itself because he had called Bahujan Samaj Party (BSP) chief Mayawati "worse than a prostitute" when it came to ticket distribution for the elections.
Also read: Expelled BJP leader Dayashankar Singh calls Mayawati a 'dog', later denies making remark
The development comes close on the heels of his wife Swati Singh — who was appointed the chief of the UP BJP Women's Wing after his expulsion from the party — winning the UP Assembly elections on a ticket from the saffron party from the Sarojini Nagar constituency in Lucknow. She had said after her win that she was "indebted by the people's mandate."
Dayashankar, for his part, said the UP BJP president Keshav Prasad Maurya revoked his expulsion and re-inducted him into the BJP: "I will follow all orders of the party. I am happy that the party has brought me back to the mainstream [of politics]."
Was expulsion political stunt?
Dayashankar was expelled in July last year after he compared Mayawati to a prostitute. He had said Mayawati "first gives a ticket to someone for Rs 1 crore, and then when someone offers her Rs 2 crore after an hour she gives him the same ticket. And then if someone later offers Rs 3 crore, she gives this person the ticket." The kicker, however, was: "Mayawati ji now has a character worse than a prostitute."
The statement had led to immediate condemnation from all quarters, including from within the BJP. By the end of the day, not only had Dayashankar been removed from the post of UP BJP vice-president, but also expelled from the party, with police complaints lodged against him.
His return to the party fold, therefore, can be seen as little more than the end of a political stunt, pulled to ensure that the Dalit vote bank does not turn away from the BJP, and also the women among the voters are not weaned away by the outrageous statement. Had the re-induction happened before the elections, the BJP would definitely have lost a few seats, which the BSP would have gained.