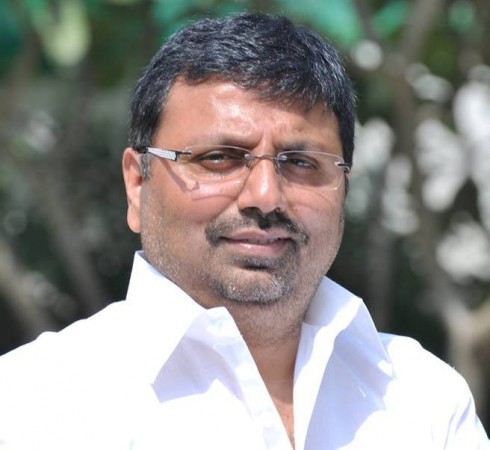 Nishikant Dubey, the BJP MP from Godda in Jharkhand, on Wednesday called for Lok Sabha seats in Pakistan-occupied Kashmir (PoK) and Gilgit-Baltistan, where Pakistan is under fire for irregularities in elections.
Dubey's statement comes mere days after Minister of State for Prime Minister's Office Jitendra Singh said: "The actual culmination of the 'Tiranga yatra' will be in Kotli and Muzaffarabad when we succeed in hoisting the tricolour of India in PoK."
Dubey said on Wednesday he wants the government to introduce a bill in Parliament announcing Lok Sabha seats in PoK as well as Gilgit-Baltistan. Speaking to International Business Times, India, over the phone, he said: "I had introduced a private member's bill on this twice in Parliament — on Nov. 3, 2014 and Feb. 5, 2015. Now I want the government to table it in Parliament."
He said the Jammu and Kashmir Assembly already has 24 seats that are reserved for parts occupied by Pakistan. "If there are Assembly seats for the region, why should there not be Lok Sabha seats as well?" he asked. The seats reserved for PoK in the state Assembly remain officially vacant, and are not taken into account for reckoning the total membership of the Assembly.
The BJP MP's statement comes on a day when Congress leader Salman Khurshid said of Prime Minister Narendra Modi's statements on PoK and Balochistan: "Ye ek anari ki foreign policy hai [This is the foreign policy of a novice/inexperienced person]."
Modi had, during the all-party meeting at the end of the monsoon session of Parliament, said PoK was an integral part of India. He had also said during his Independence Day speech from the ramparts of Red Fort on Aug. 15: "In the last few days, the people of Balochistan, Gilgit, Pakistan-occupied Kashmir have thanked me, have expressed gratitude, and expressed good wishes for me. The people who are living far away, whom I have never seen, never met — such people have expressed appreciation for prime minister of India, for 125 crore countrymen. This is an honour for our countrymen."