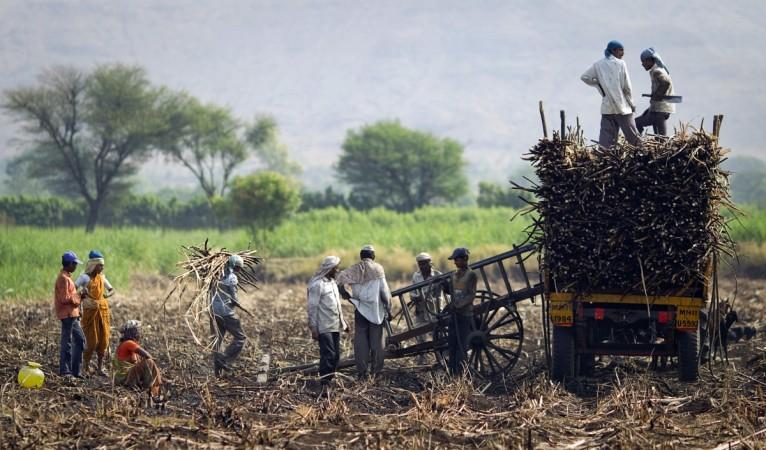 Bharatiya Janata Party (BJP) MP Gopal Shetty on Wednesday said committing suicide had become a "fashion" and "trend" among farmers. He apologised for his remarks on Thursday and said he was misquoted.
"I regret the word 'competition' I used in the statement if it has hurt some people," CNN-IBN quoted Shetty as saying.
On Wednesday, Press Trust of India quoted Shetty, who represents North Mumbai in Parliament, as saying: "Not all farmers' suicides happen due to unemployment and starvation. A fashion is going on. A trend is on.
"If the Maharashtra government is giving Rs 5 lakh as compensation, then some other government in neighbouring state is giving Rs 7 lakh. There's a competition among these people in giving money (compensation) to farmers."
The remarks came in the wake of a report the Bombay High Court had recently sought from the state about the agrarian crisis in the state after it was reported that 89 farmers had committed suicide in Marathwada, the region in the state hit the worst by drought, in January and a total of 124 farmers had committed suicide in 2016.
In December 2015, the Centre had issued Rs 3,050 crore to Maharashtra for drought relief. The state had declared that 34 percent of its villages were hit by drought, according to the Times of India. In 2015, 2,568 farmers had committed suicide, according to the National Crimes Report Bureau.
The Congress has criticised Shetty's remarks, saying they are "insensitive", reports PTI.
"At a time when Maharashtra is undergoing its worst-ever agrarian crisis, Shetty's remarks show how insensitive he and his party are towards the thousands of farmers who have committed suicide due to debt and crop failure," Mumbai Regional Congress Committee president Sanjay Nirupam told the PTI.
Union Agriculture Minister Radha Mohan had in July 2015 said farmers' suicide can be attributed to "love affairs" and "impotency", while BJP MP from Haryana OP Dhankar had said farmers were "cowards" and "criminals."
[1 lakh = 100,000 | 1 crore = 10 million | 100 crore = 1 billion]